New Designers 2022 - My FIVE TAKEAWAYS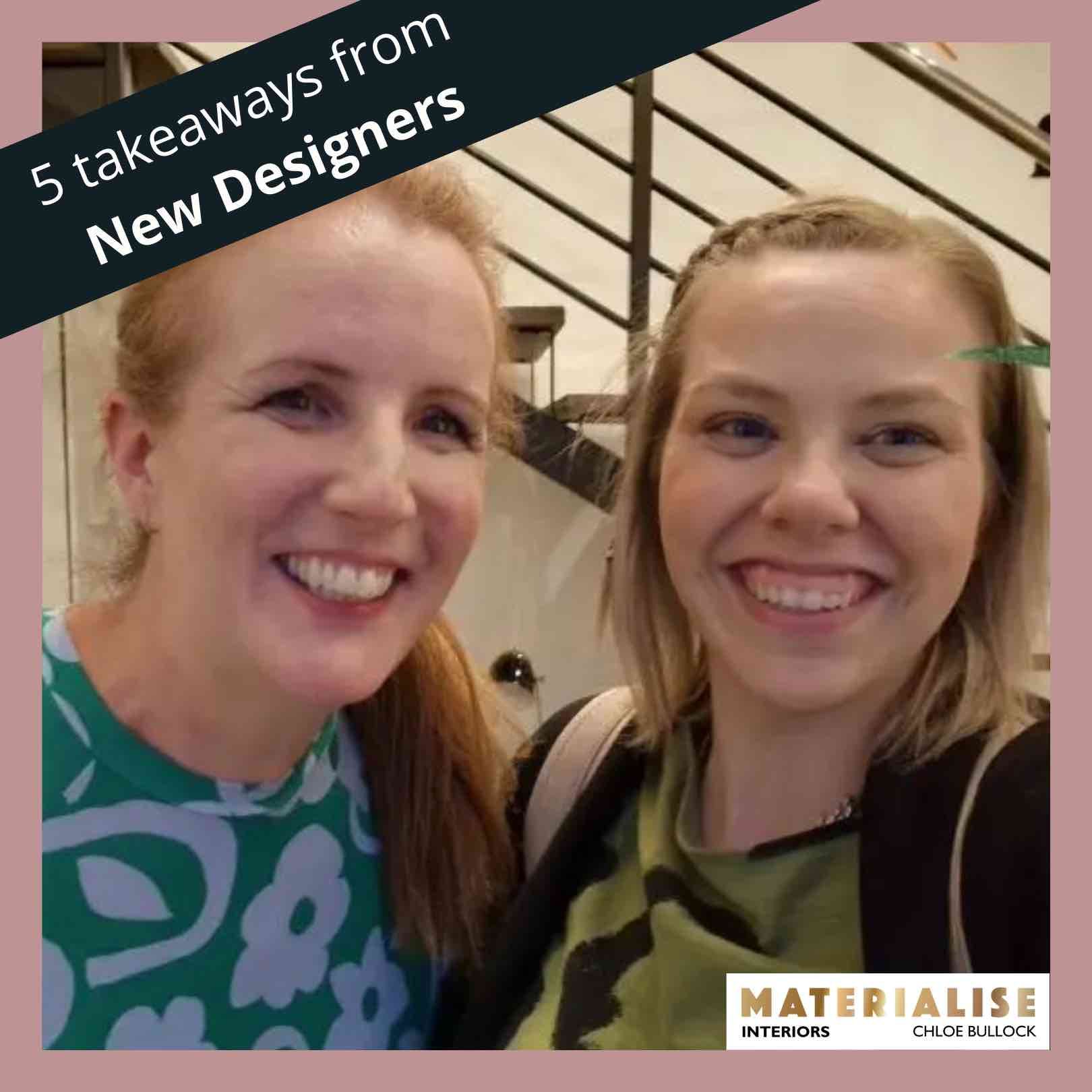 Old designer at New Designers!
Staggeringly good AGAIN.

I went with Sadie MillerMaggs - one of my two brilliant mentees - who is in her closing weeks of her Masters in Interior Design ... who will be quickly snapped up I'm sure - she's excellent at designing, 3D models, with the same passion for innovation- especially regenerative vegan materials as me - she's also been guest lecturing and wants to help design practices with their specifications.

The standard was so high again at this show. What talent we have in the UK!

As always I love to visit my own course - Furniture & Product design at Nottingham Trent University - consistently great work on show again.
I also LOVE to see the output of Claire Potter 's cohort at @Sussex University's Product Design BSc. So impressive - you can see and hear Claire's passion to teach them well in both their work and how they speak about it. Oh to be a student on her course!! By the way this was easily the best looking stand of the show - counter top made from recycled face masks, recycled PET screens, urban mined unwanted exhibition display, and the students from last last year - when the show was cancelled - were thoughtfully represented 🏆💚
Great to see all the shortlists and awards spread around The Business Design Centre - especially yours Creative Conscience Chrissy Levett 😍


Here's my FIVE TAKEAWAYS:
Much to take in but some stand out designs for me (in no particular order) .....

1. Desk and desk lamp by Bob Conforth - so carefully designed and specified. Designed for disassembly, no animal products, glues or finishes. A beautiful design!

2. Jasmine Nicholson's clever regenerative and modular contract mattress using mycelium and linoleum

3. Beautiful organic forms from the 3D design & craft degree at the University of Brighton. Including a design & campaign on periods, reclaimed and rescued spalted timber stools

4. Rescued climbing rope turned into a beautiful chair on the Kingston University stand - climbing rope just has a 10 year life.
5. And last but not least - Mona Marina's experimentation with waste materials to create decorative finishes and art - Christmas tree needles, cabbage, tangerine and lemon peel.



This show never disappoints. I'm looking forward to next year - which will be 30 years since this Old Designer was a New Designer herself!