I have been admiring vegan pizza company PUREZZA for a few years. Not only are their pizzas easily mistaken for their meaty competitors, but they have been steadily and solidly growing in size. Even during the pandemic, the creators of the brand managed to publish a cook book - sharing some of their secret recipes. I've watched them win many awards - including winning one at the Campionato Mondiale Della Pizza (World Pizza Championships) in 2019. It's been great for me as a fellow vegan business owner to watch!
To support this growth - the company not only needed a head office, but they needed a base for producing it's famous vegan mozzarella. Earlier this year, I was invited to their new unit on the outskirts of Brighton on the site of the former Sunblest Bakery. I was subsequently fortunate to get to work with the team on turning this not-so-exciting standard office space in to an enjoyable space to work - one that echoed the personality of the company and their values.
As I often do - I looked at the visitor journey first and defined zones throughout the building. Reception spaces - even smaller ones - need to have a multi-function. I wanted the history of the company to be conveyed, somewhere to proudly display all these wonderful awards, a fun space for people to relax, play table football, eat, create and work - with views to the sea from the office's position high on the South Downs.
I was fortunate to work with local companies on the execution. Main contractor was Detail Building. Decoration by Colourwave Professional Decoratoring. Signage (internal and external) by Recreative Signs.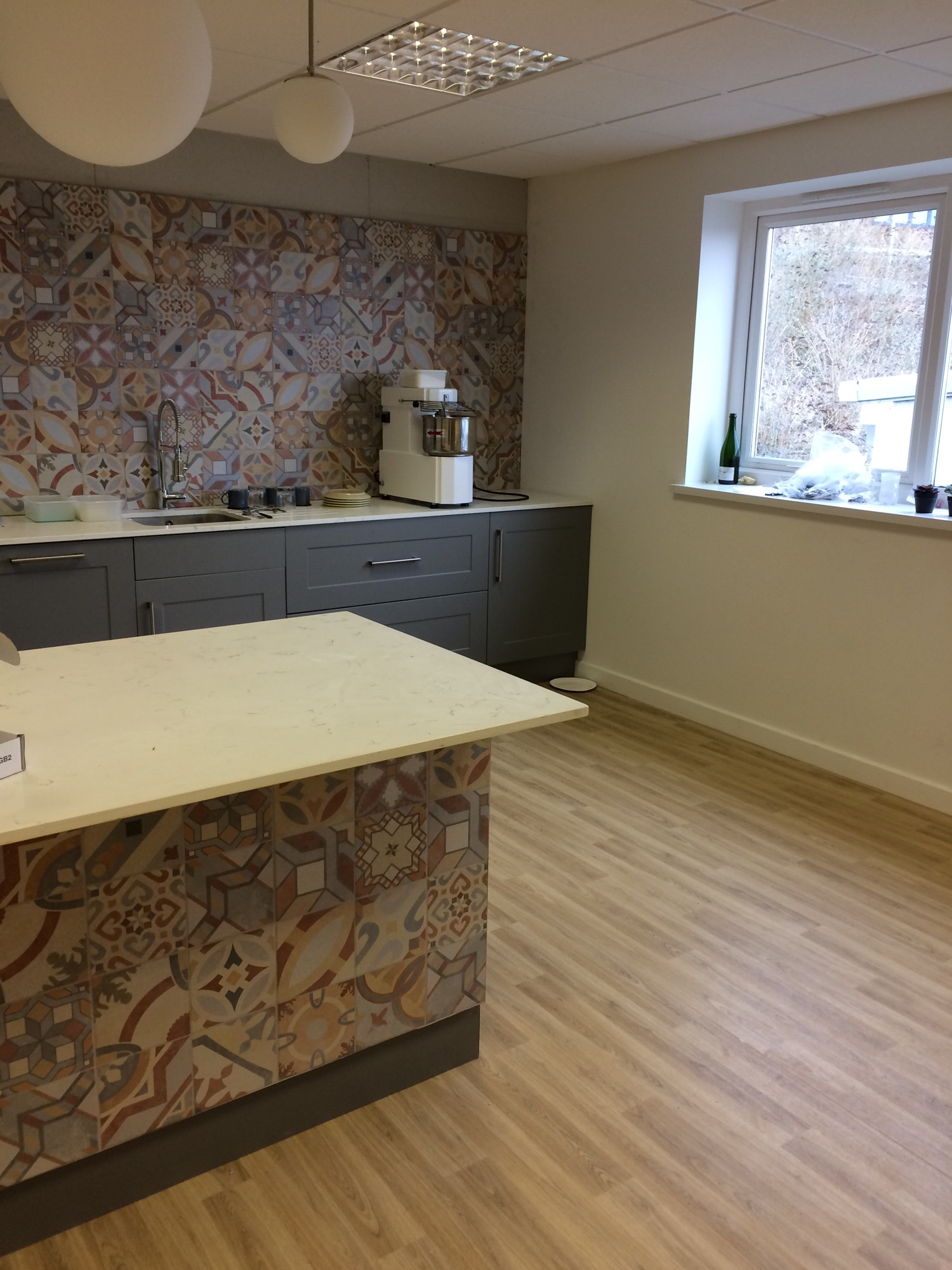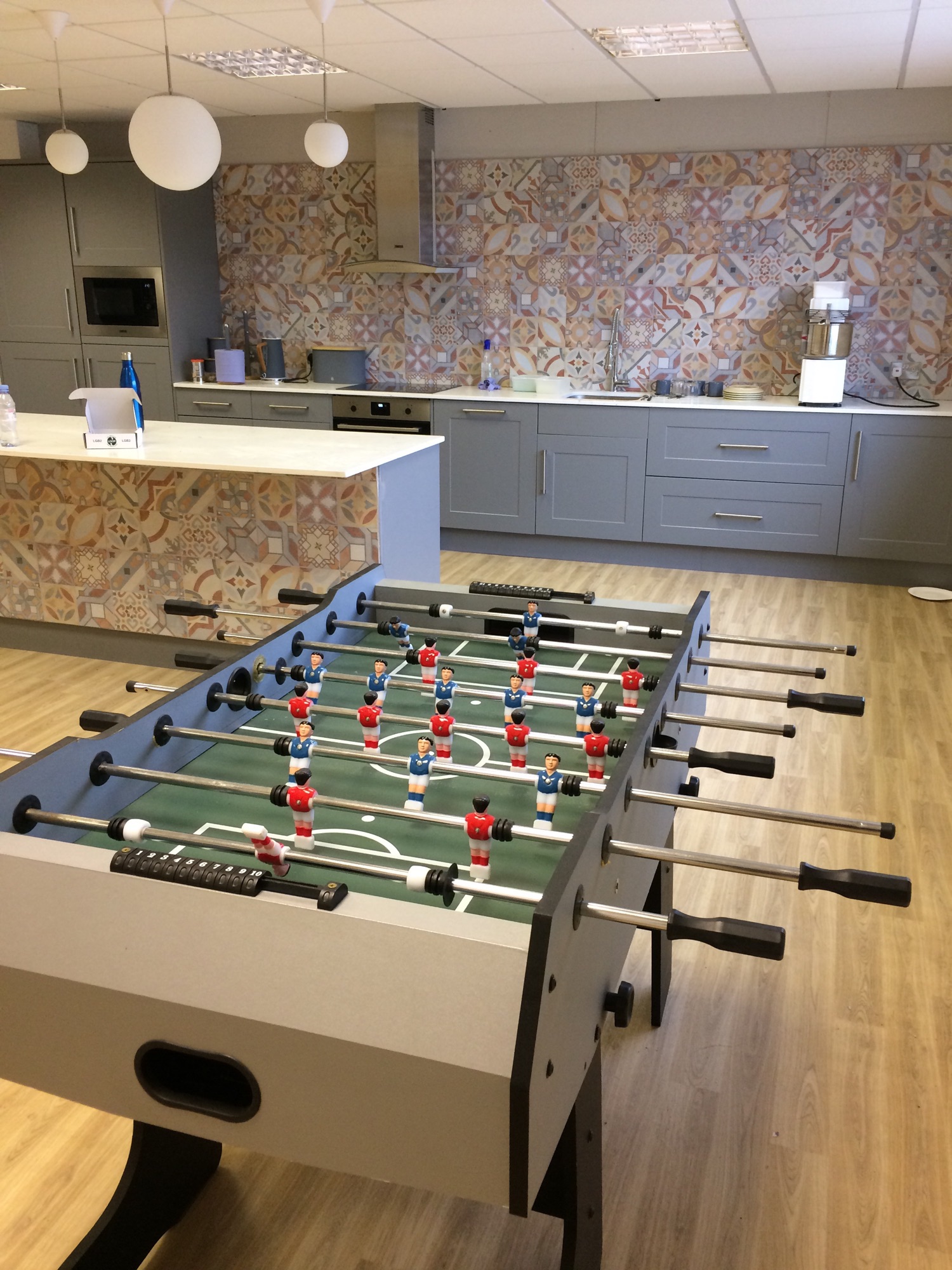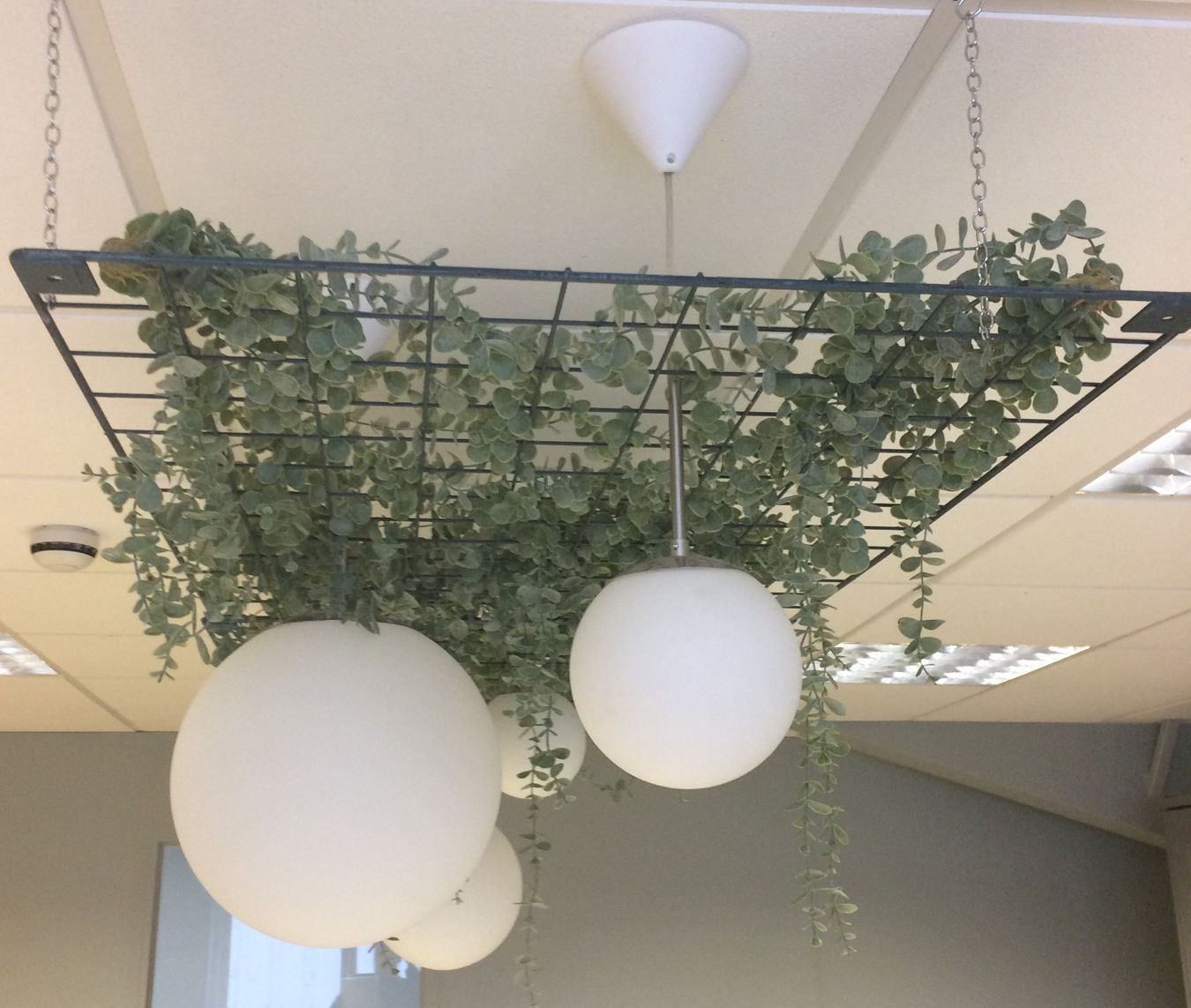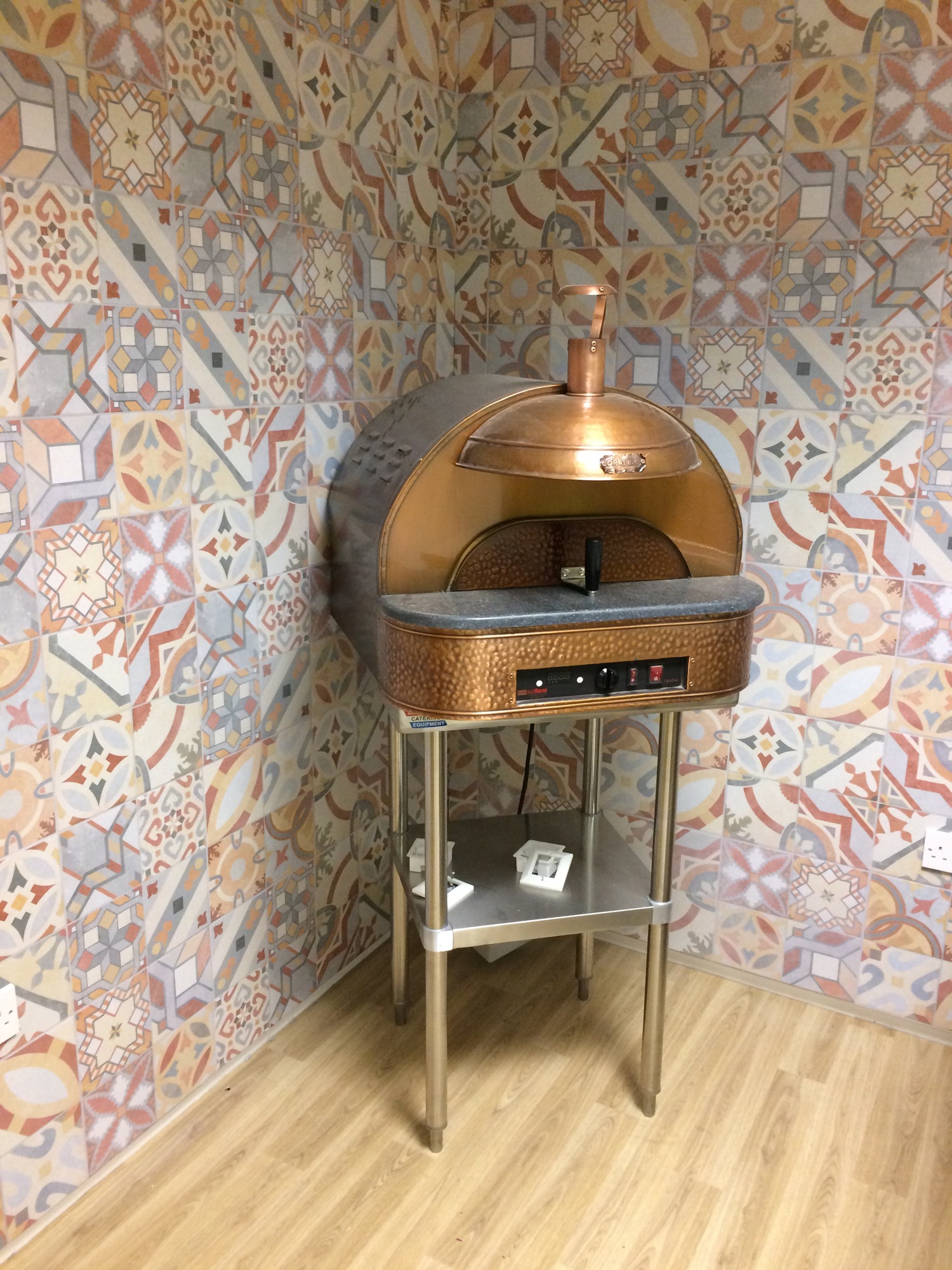 The work is currently in progress and is Phase One. The signage phase is due in the next few months. Professional photos will follow...
Project steps: ALL:
Briefing and site visit
Interior design concept
Design development and sourcing
Detail drawings and specification
Procurement assistance
Trade liaison
Designer on site
Client binder
The following elements were incorporated into the design:
Reclaimed timber furniture and shelving
Preloved office furniture
Desk divider upholstery: 100% recycled flame retardant polyester, Oeko-Tex certified for safe use of chemicals
LED lighting
Ultra low VOC, non-animal tested paint
LOT 20 compliant heating
Recycled/recyclable aluminium signage
Building contractor recycles building waste
FSC certified (100%) kitchen unit doors. From supplier who recycles or refuses 97% of their manufacturing waste. 12k tonnes sawdust used to power 2 sites. Pallets are repaired. Carbon reduced fleet transport.
Using small businesses including local and vegan