I was asked by vegan entrepreneur Owais Amiri to help with converting central Brighton's much loved Belguim chip shop 'Be Fries' - to be the new location for his vegan chicken business 'Really Happy Chicken'.
The layout was reworked to include table dining and also have a high volume of food collection happening for deliveries.
We reused much of the equipment, floors, lighting - whilst creating an aesthetic to fit the company's fun branding. My client wanted it to be bright and fresh. The addition of the chicken doodles on the walls has tied everything together beautifully.
Professional photos to follow.
Project steps: ALL:
Briefing and site visit
Interior design concept
Design development and sourcing
Detail drawings and specification
Procurement assistance
Works scheduling
Trade liaison
Designer on site
Client binder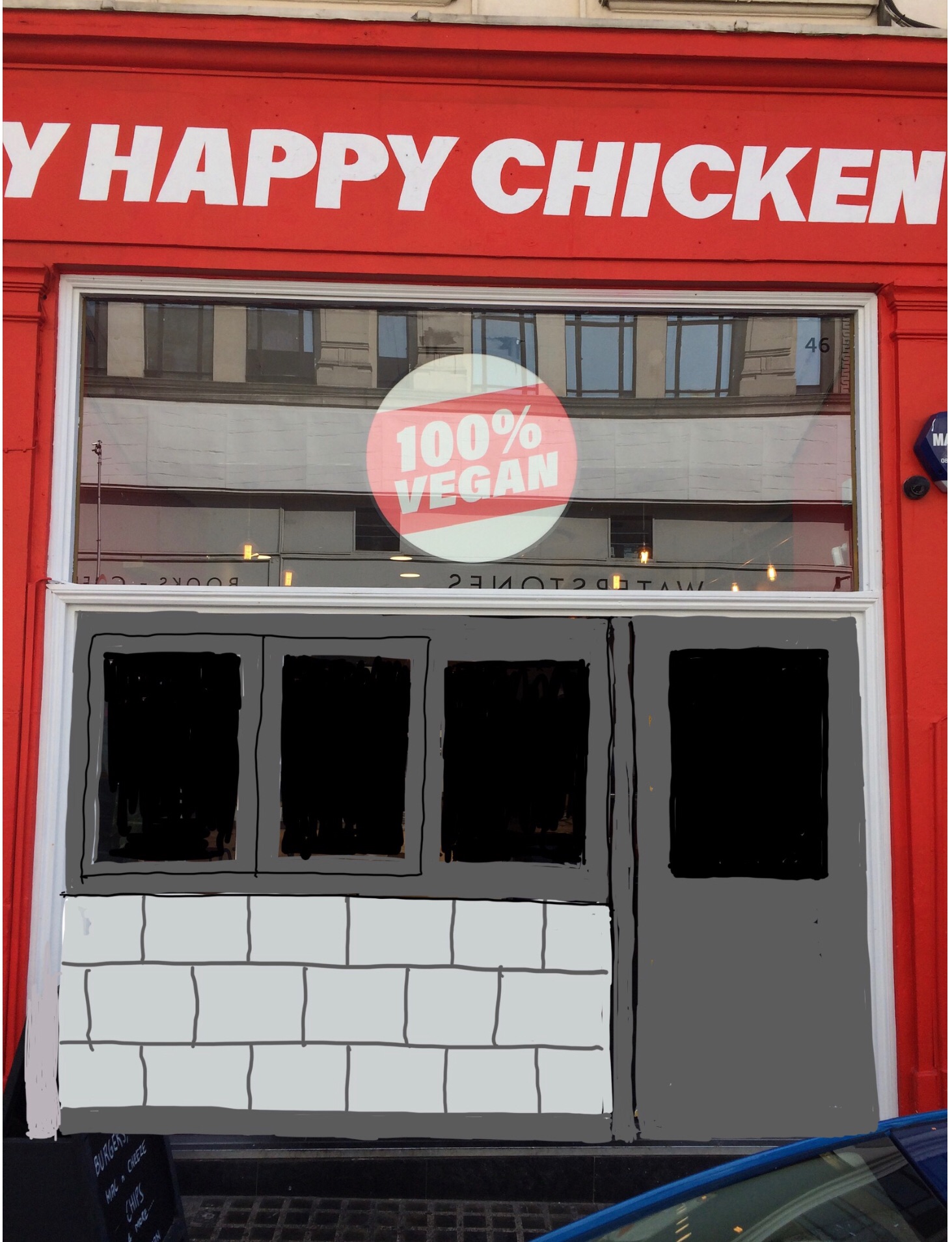 The following elements were incorporated into the design:
Reused floor
Reused stainless steel counters
Reused kitchen equipment
Reused light fittings
Non-animal tested paint
Reclaimed timber table and bench tops
LED lighting