It was wonderful to be invited to help with the restaurant redesign for one of the few 100% vegan restaurants in Norway. Already very established and hugely popular with locals as well as vistors, the clients wanted to refresh the interior to match their ethics. Their award-winning Nordvegan restaurant is a reallforce for actively promoting healthy vegan food and it's benefits, and they have developed a cook book 'Nordvegan - Nature's Food'. The restaurant is also passionate about minimising food waste and avoiding the use of plastic. These values have really shaped the brief.
With some assistance from the clients - site measuring and videoing the spaces - I am easily able to help with remote projects like this.
The restaurant in the genteel Kristian IVs gate area of Oslo has a full height, fully glazed shopfront - giving a complete view in. Workng with exisiting lighting and flooring, the concept was developed using vegan, upcycled and conscious specifications. The layout was addressed to to add adaptable banquette seating and extra space to fit more dining covers. New branding formed the basis for the colour scheme, with feature wallcovering and living wall details. Overhead rafts serve to distract the eye from the vetilation sustem and provide a framework for plants to be added. The existing servery was reclad in renewable timber slats, extending the life of the appliance.
The concept was designed to be implemented in stages. To date some of the stages have been completed.
Project steps:
Briefing
Interior design concept
Design development and sourcing
Client binder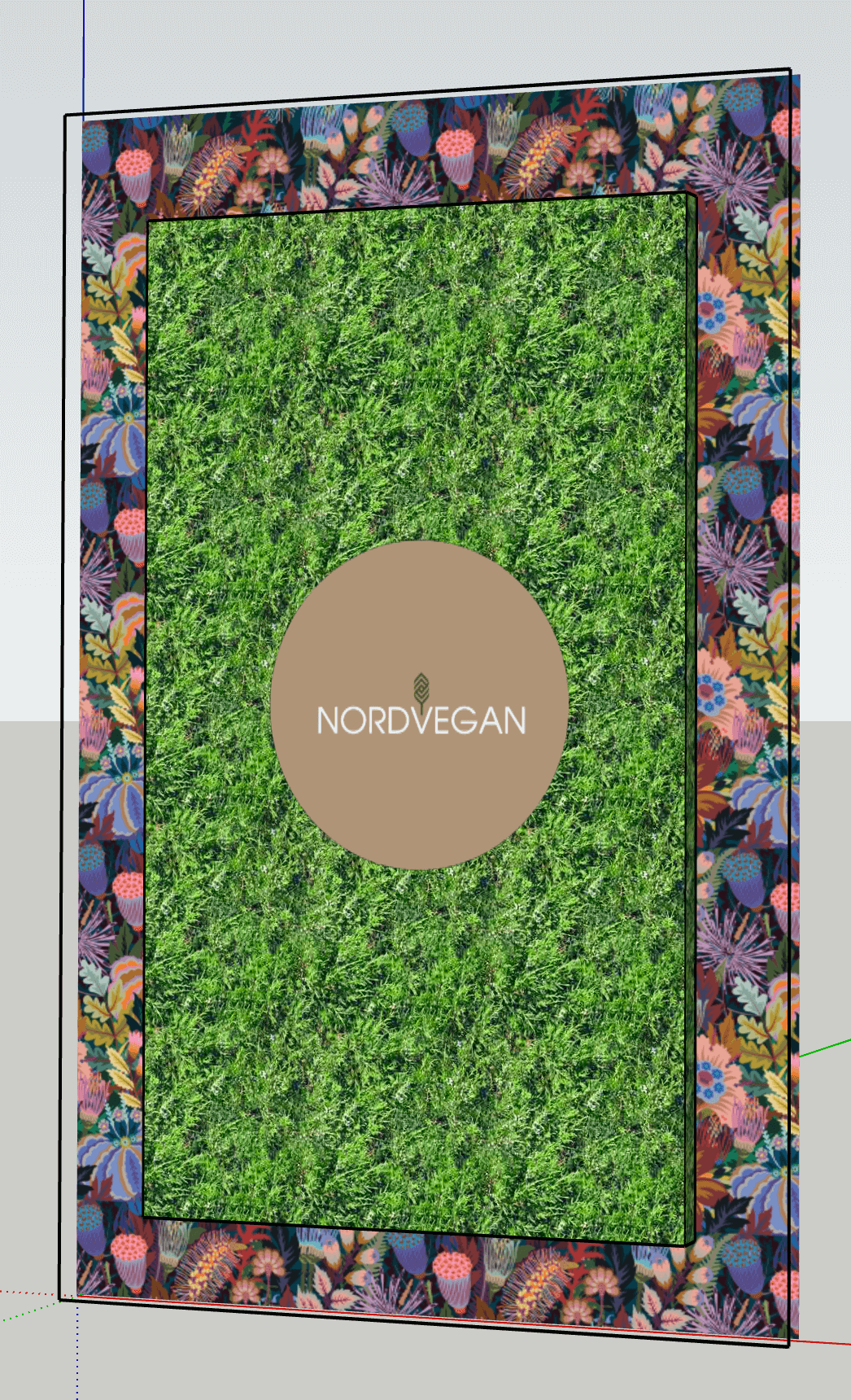 The following elements were incorporated into the design:
Reused servery with FSC cladding
Coffee waste table tops
Using small businesses including local
Avoiding unnecessary materials
Reused flooring
Reused lighting
FSC certified printing using locally sourced paper
FSC timber joinery
Vintage glass pendant shades with LED bulbs
Non-animal tested paint
Non-PVC feature wall covering
Recycled/recyclable aluminium signage, with LED lighting
Reindeer moss living wall
Working with food waste innovators Tomas and Jani we used their coffee waste finished KAVA board. - an organic and plastic free finish applied to FSC certified board. The coffee waste is combined with other organic fibres such as powdered fruit stone or crushed argan and walnut shells. Their innovative waste material recipe is pressed onto the substrate held together with their unique formulation of binders. Different shades and textures have been developed by using organic powders or byproducts such as ground metals, powdered marble, charcoal dust, and natural pigments.
The toxin free composition considers the full lifecycle to ensure the material will decompose naturally at the end of it's lifespan, The team developed a commercial quality finish suitable for the restaurant environment.
"Chloe was fantastic to work with for the redesign of Nordvegan Restaurant in Oslo.

We wanted eco materials and Chloe was able to offer us a variety of choices from table tops to chairs and finishes that where eco and in some cases upcycled"