Project steps: ALL:
Briefing and site visit
Interior design concept
Design development and sourcing
Detail drawings and specification
Trade liaison
Purchasing
Designer on site
Installation
Client binder
Branding advice and implementation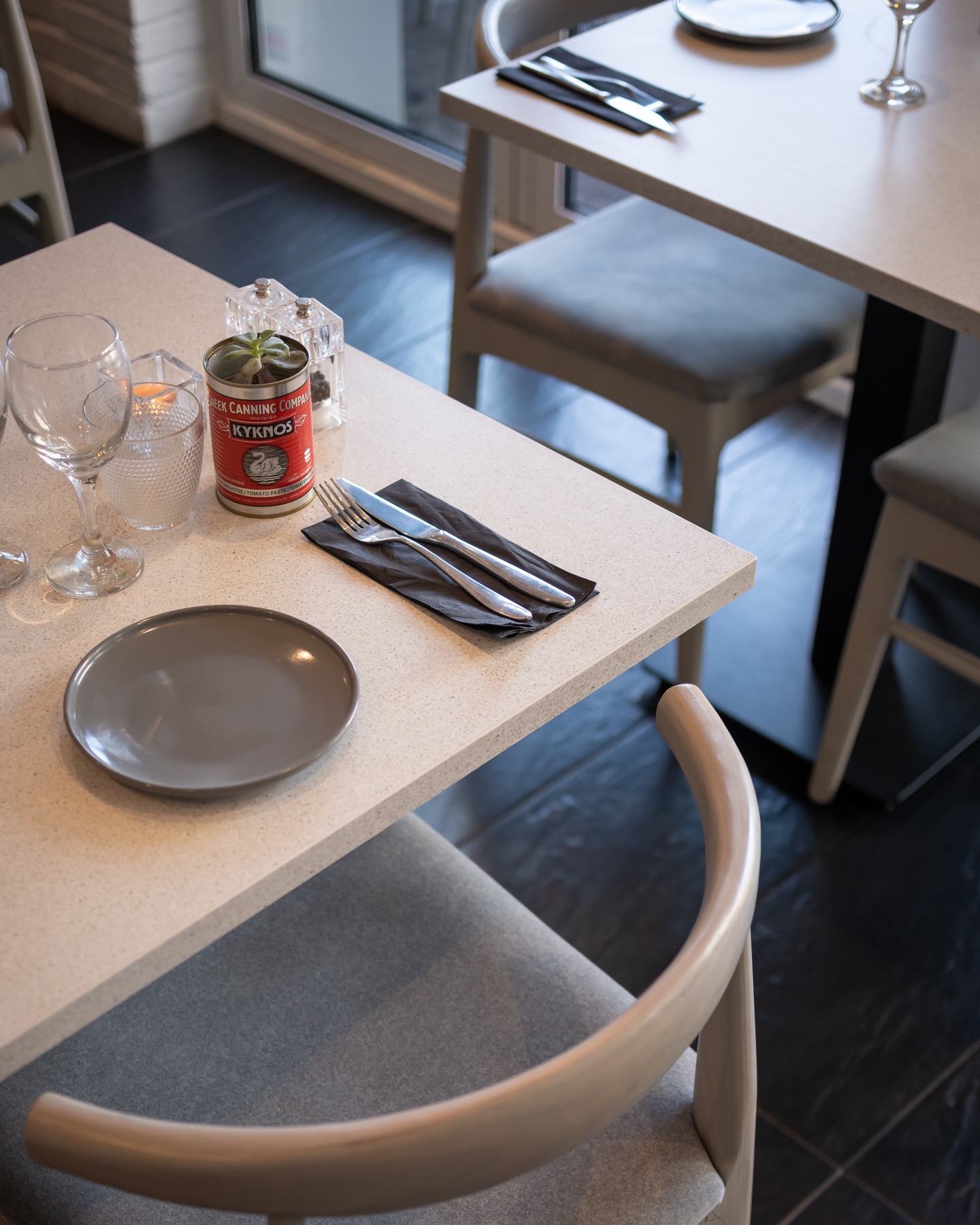 I recently completed a restaurant project near the beautiful Palmeira Square in Hove. My clients were businessman Kyriakos Baxevanis and chef Alex Tsimos have dreamt of creating this modern Greek cuisine restaurant for ten years. I have worked on previous business concepts for Kyriakos in the past and I really didn't want to let them down with the concept. Between us, we created Nostos and it's been really popular since opening this Summer. The clients were very open to incorporating animal-friendly, human-friendly and planet-friendly specifications. This was an easy process of presenting alternatives to finishes traditionally used and was done easily without adding cost.
Photo credit: Jim Stephenson www.clickclickjim.com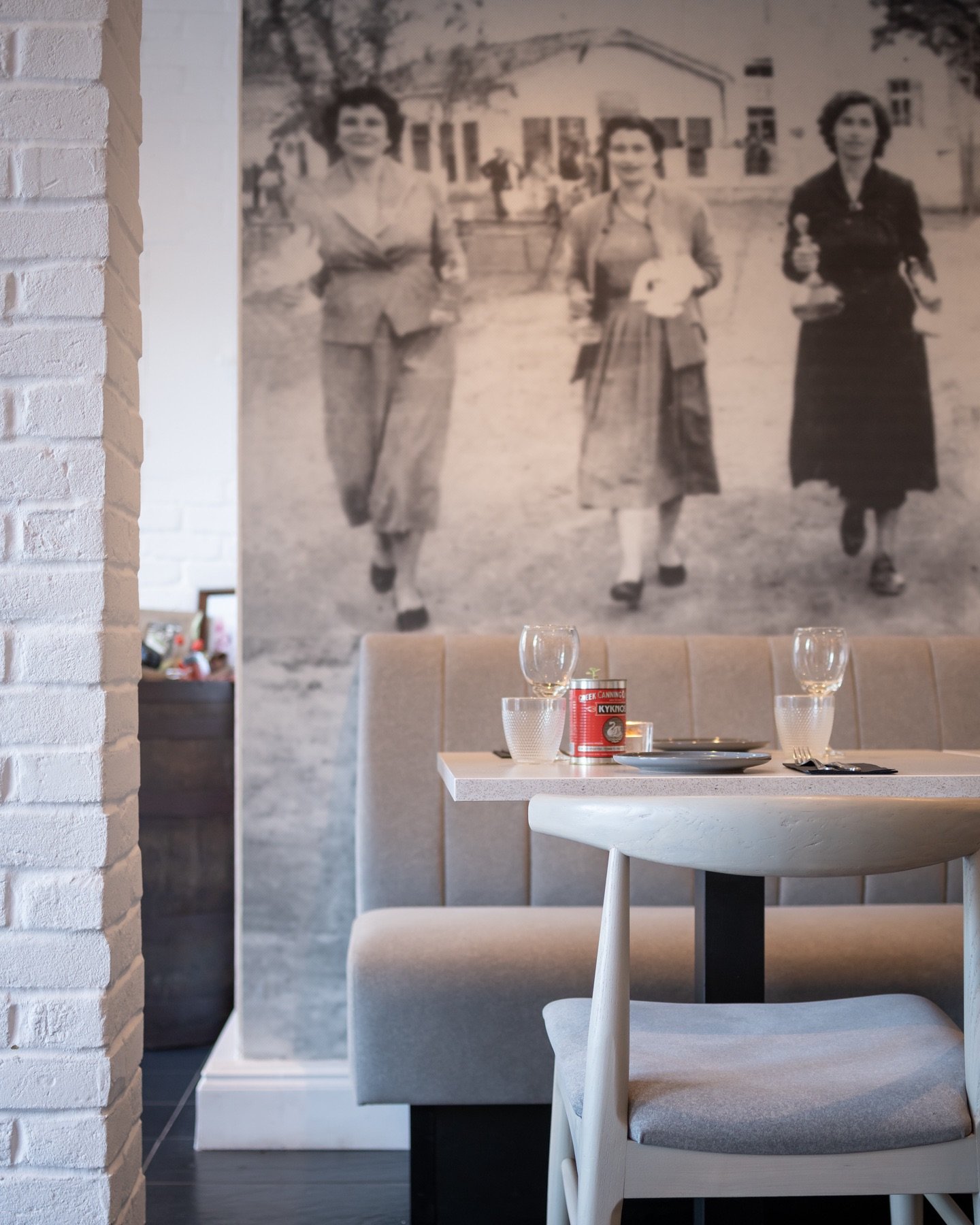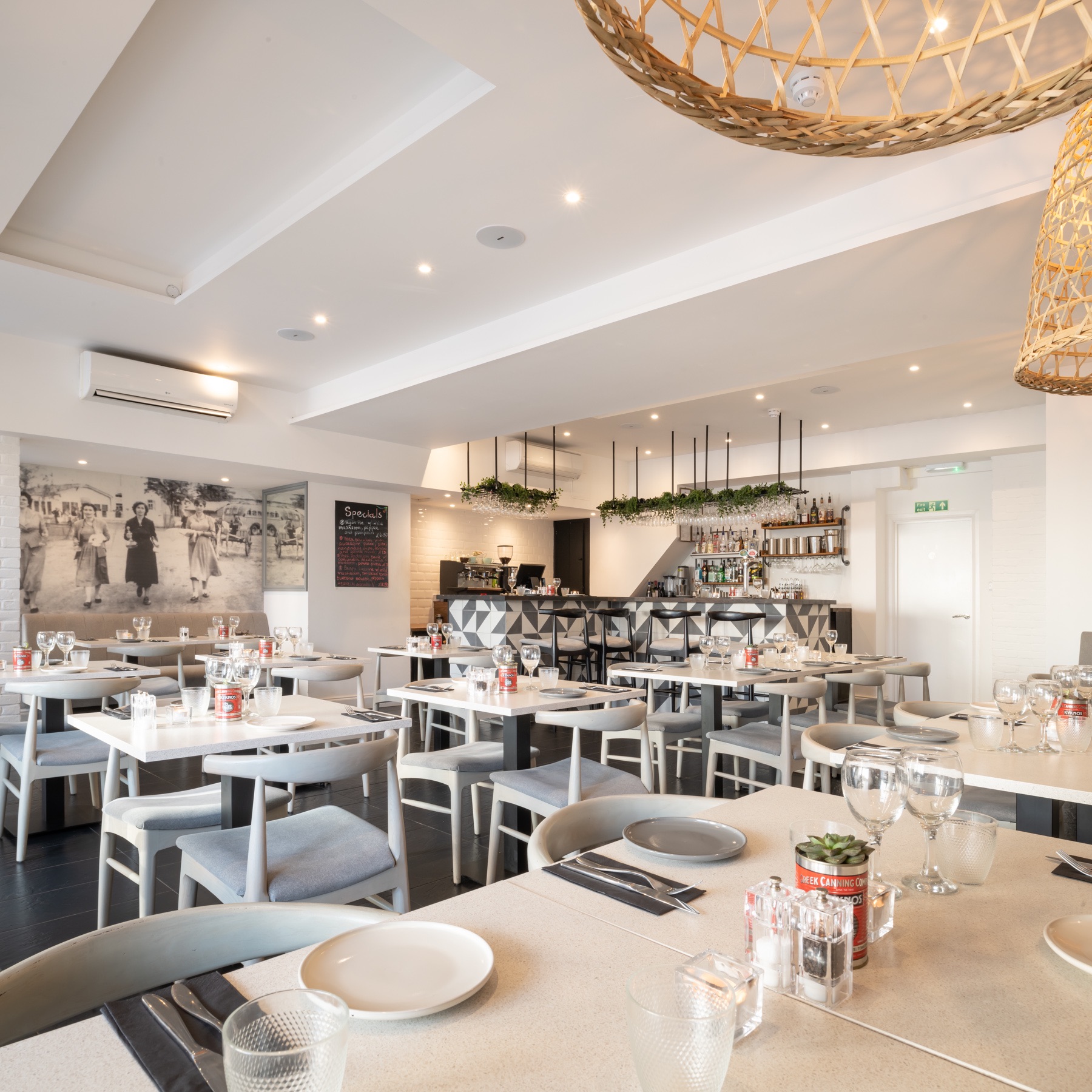 The following elements were incorporated into the design:
Reclaimed tiles
Reused floor – main area
Recyclable sheet flooring
FSC certified sustainable timber bar
FSC certified sustainable timber furniture
FSC certified sustainable timber shelving
FSC certified sustainable timber chairs and stools
Wool-alternative felt-look upholstery fabric, Oeko-Tex certified for safe use of chemicals
Low energy lighting
Non animal-tested paint – internal and external
Recyclable aluminium external sign