I can help with your project, product or community - providing as much or as little help as you need.
The best route to a successful, high quality and efficient project is to involve the interior designer from the early planning stages and right through to completion.
Early involvement and planning saves mistakes and gives optimal, high quality results.
You might just need help with space planning an area or need design input at different points through your project. I can help as little or as much as needed on an hourly basis. This option is good for those projects with tighter budgets. Here's the areas I can help with.
You can set the amount of hours. 6 hour minimum.
A consultation can be used to look at solving a problem area, space planning, sourcing items, shopping together, finding tradespeople, a bespoke item or help with a specification.
This can be in person or online.
Peer to peer sustainable interior design support
Support for designers who want to improve the sustainability of their projects or the operation of their business.
Read more & BOOK HERE
Advice to improve products supplied to the interior design industry
Let me see where improvement opportunities are for interior products such as finishes, furniture, and fixtures to make them more sustainable.
Let's share knowledge....
After being ethical in business for nearly 18 years, the company has been formally assessed, scrutinised and evaluated and is now a part of the non-profit B Corporation community, one of the 1,200 B Corp companies in the UK - and 4,000 globally across over 150 industries in more than 70 countries.
"Let's use business as a force for good" - B Lab UK
I can help you remotely ONLINE design services are available
PROFESSIONAL ACCREDITATION British Institute of Interior Design (BIID)
I'm very proud to have been a BIID Registered Interior Designer® at the British Institute of Interior Design (BIID) since 2013. This is the only professional institute for interior designers in the UK recognised by the British Government.
The BIID has a reassuringly challenging joining process to ensure professionalism, ability and qualifications. I became a full member from outset to both assure clients of my abilities but also because I want to keep up my learning and network with my industry.⠀
Our membership ensures proper practice, qualifications, knowledge, insurances & professional development.
I have been making lower impact choices for clients spaces for a long time now. All thanks for my educational time early in my career at The Body Shop HQ. At times it has felt a bit of a lonely experience. Answers have taken a long time to come back from any suppliers who I'm quizzing about the composition or other provenances of their products. I ask questions of suppliers that we'd ask at The Body Shop - and still 25 years later I'm not hearing positive answers back. What sort of questions? Well, the headline ones were: Are you using sustainable timber? Does this product contain animal products? Does this product have a recycled content? Does this contain PVC? Paint: what is the VOC content, are the ingredients or the end product tested on animals? These were just a small amount of them.
It's no good just doing this alone with the relatively small buying power of my business. I'm never going to make change in my industry. I've really wanted to inspire others to do work in the way I do - so I have put myself out of my comfort zone to talk in panel discussions and podcasts as well as writing articles and social media content. It's a been a great experience. I've met more and more people working in a similar way. We have more influence on our industry together. I've become more and more involved in my professional body the BIID - and I'm volunteering on two committees (Professional Practice and Sustainability) to increase our commitment and continued education. We are supporting our fellow members on both how we work for clients as well as how we operate our businesses more sustainably.
Fellow BIID commitee members Simone Suss, Brian Woulfe and I decided to form the Interior Design version of the Declarations that have been made within the wider Built Environment industry. We discovered others had shown an interest - so we gathered them with us too. In March 2021 we published our declaration Interior Design Declares.

As we were the first country to have this declaration - we are encouring interior designers in other countries to make their own declaration.
If you are a design company or a supplier of goods or services to our industry - please join us!
LFA is a professional accreditation that recognises proficiency in the world's most ambitious, advanced, and holistic regenerative design standards. Administered by the International Living Future Institute (ILFI) their accreditation LFA and their certification for buildings the Living Building Challenge, are based on a framework of categories, based on the symbol of a seven-petaled flower, that help guide the design of buildings that do more good than harm and demonstrate "what good looks like". The petals include the consideration of place, water, energy, materials, health, beauty and equity - used with ILFI's wide span of tools to use to certify products, projects and communities.
Read more here
"Socially just, culturally rich, and ecologically restorative" - International Living Future Institute
Are you interested in working with me?
I have worked with Chloe at Materialise on many projects. She has made a huge and invaluable contribution to the finished quality of our college and residential environments at different locations in the UK.
Chloe has the rare combination of creative, down to earth common sense, practical knowledge and great supplier contacts. She really takes the time to understand client needs and has an obvious passion for quality and service.
She's friendly and easy to work with and I would thoroughly recommend her.
Brighton and Hove
"Working with Chloe was such a pleasure! Her knowledge plus her design and sourcing skills made the whole project a fun adventure rather than the stressful one it could have been without her.
The physical distance was not a problem at all, Chloe visited the site a few times, when necessary, but was otherwise able to manage the refurbishment remotely. A year on and the clinic still receives almost daily compliments and are still completely thrilled with the way it turned out."
Swindon Old Town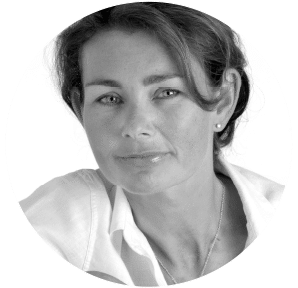 It was a HUGE pleasure to be interviewed by a favourite podcast of mine - The Great Indoors - by designer and interior stylist Sophie Robinson & journalist and author Kate Watson Smyth.
In the podcast we talk about sustainable and ethical design with some insights and tips to help listeners. I very much enjoyed doing it and I hope you enjoy listening.
LISTEN HERE