I have been really fortunate to experience the workings of an ethical business and I have tried to incorporate those learnings into my own.
In order to measure, monitor and improve the impact of my company I have published an ACTION PLAN. The Giving Back part of the company's HANDPRINT will be updated at fiscal year end (reported on Earth Day 22nd April) and on the company's birthday (18th November).
If fellow designers would like my help in operating their business more responsibly - please get in touch as I can offer a consultancy service to assist you.
Materialise Interiors is now B Corporation certified
Materialise Interiors is now one of the 1,000 + B Corps in the UK. The company has been B Corporation certified from April 2023, so progress will be published each April in the B Corp Impact Report.
As a B Corp in the interior design industry, Materialise Interiors is counted among businesses that are leading a global movement for an inclusive, equitable, and regenerative economy. Read more on B Corp here
FOOTPRINT: Clients' projects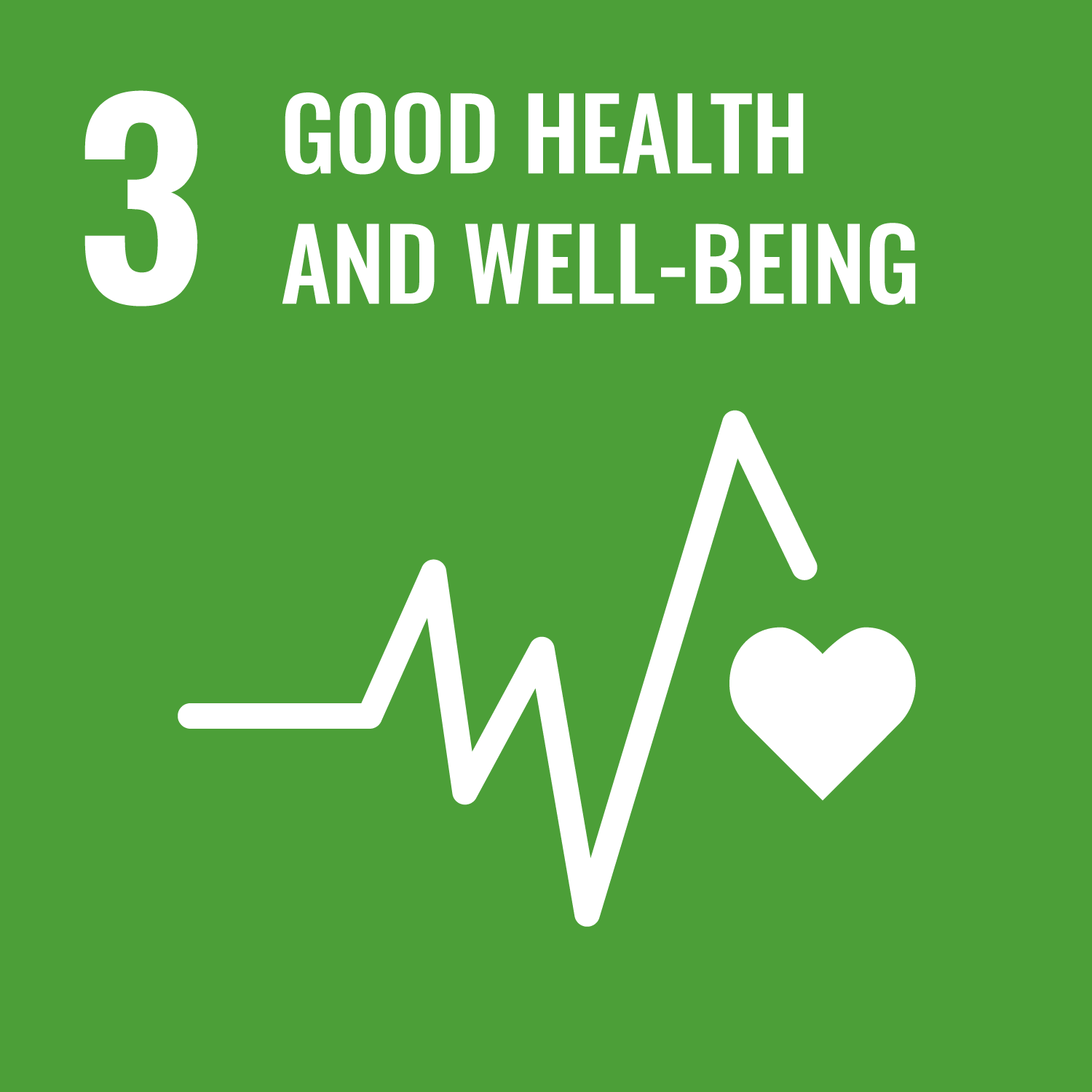 FOOTPRINT: Operation of company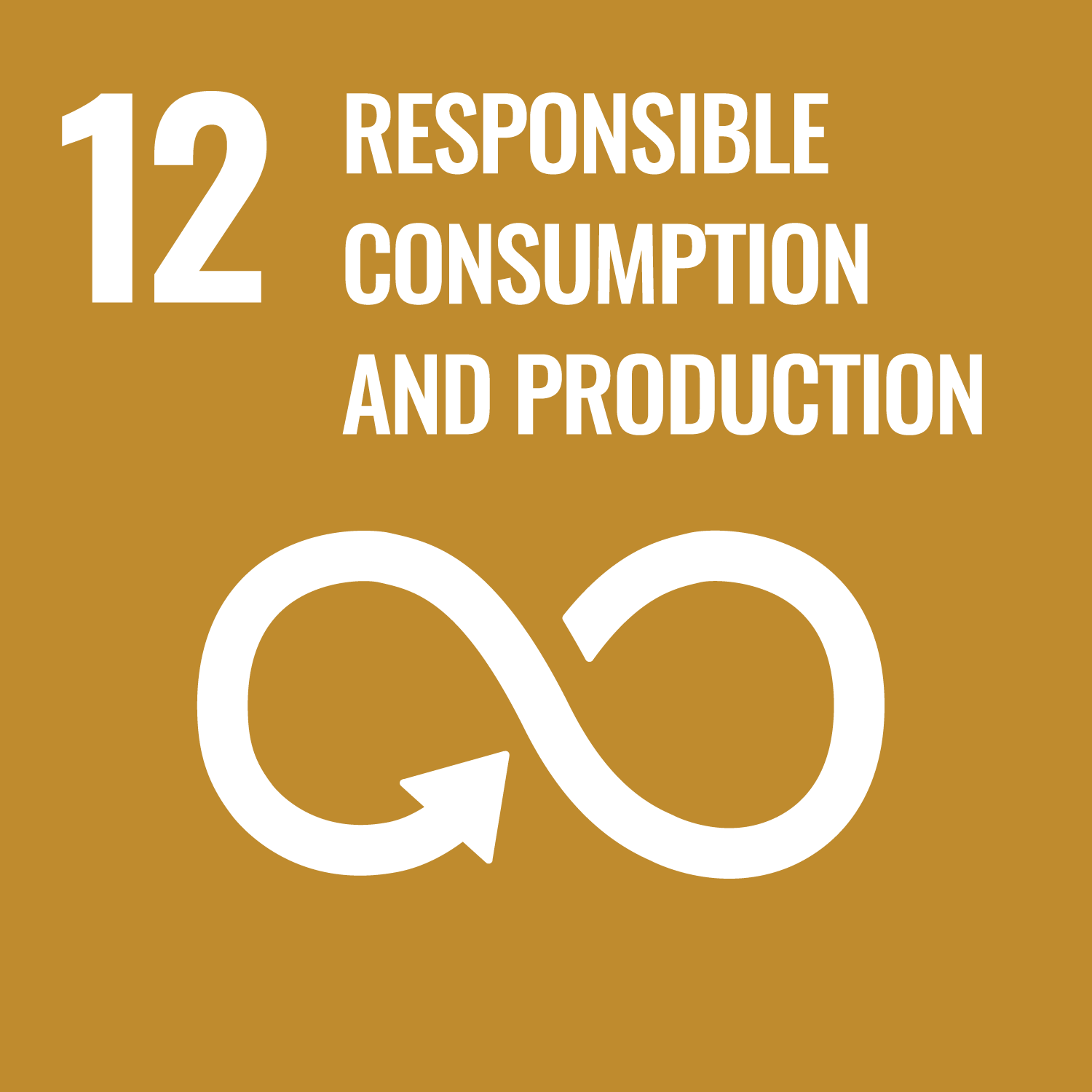 FOOTPRINT: Influence my industry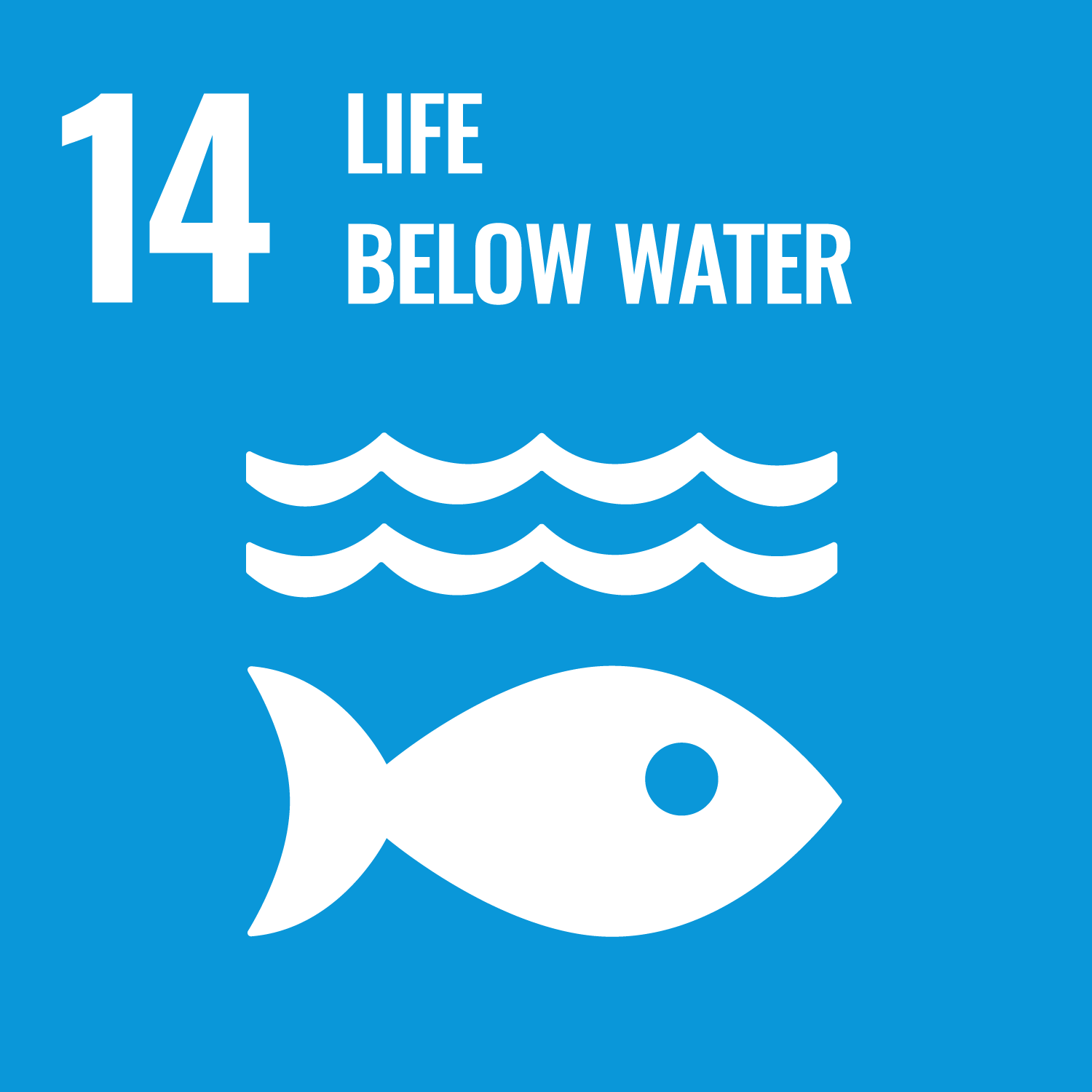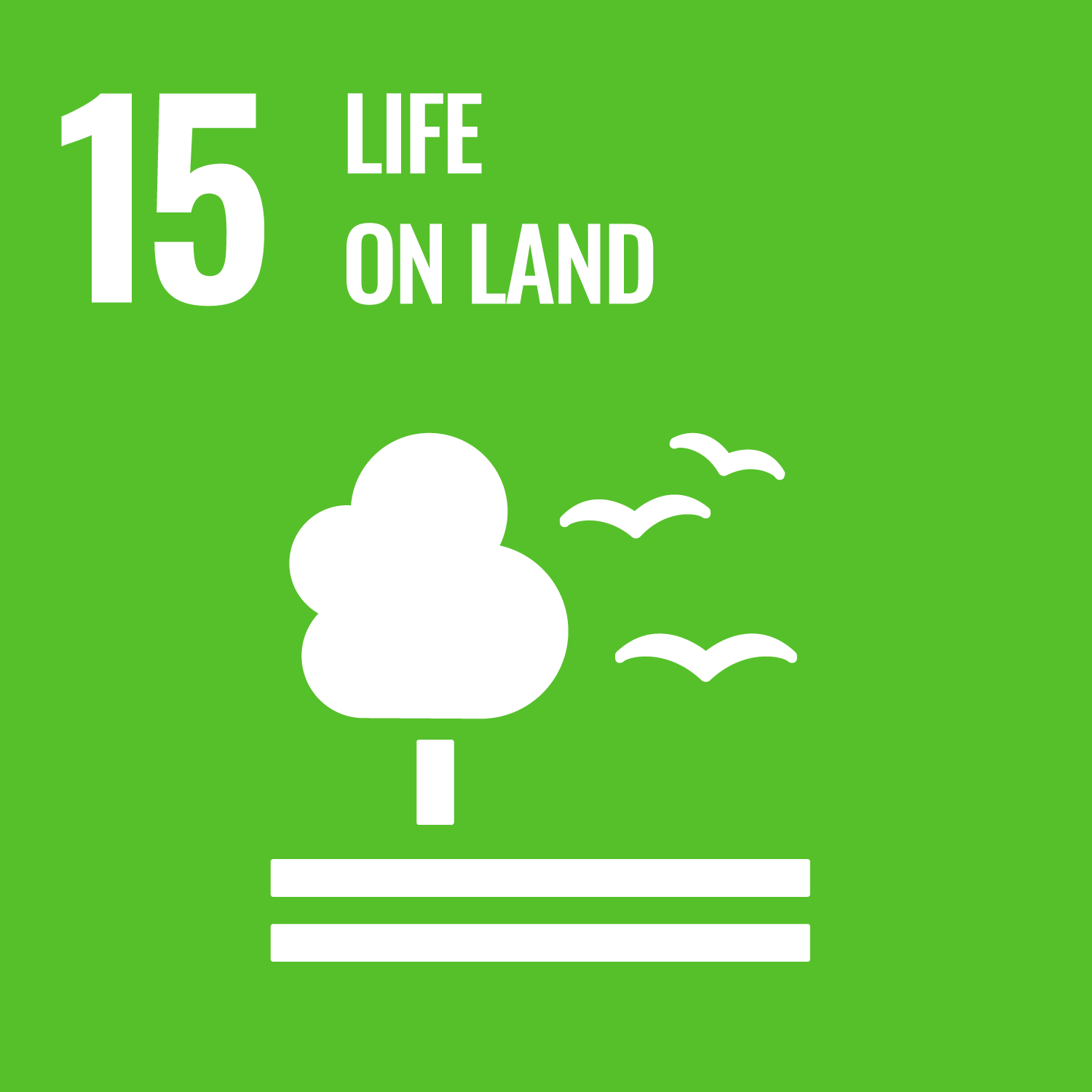 It's important to continuously improve how my business is run - both it's footprint - and how I work for my clients. Here I set out my objectives and targets for recording, monitoring and improving. You can access the Action Plan below.
PROGRESS to Feb '23
Scope 1: 0
Scope 2: Heat, power and light - 1.3 tonnes/yr
Scope 3 part 1: Travel and accommodation - 700kg/yr, Waste disposal - 0.25kg/yr, Water usage - 4.4kg, Purchased goods & services - 473.62/yr
Scope 3 part 2: 0
Scope 3 part 3: Purchased goods and services (for the business) 473.62kg/yr. Offsets: cookstoves 4 tonnes + 515 trees = 9 tonnes
Clients' projects??* calculation not yet included
SUB TOTAL carbon emissions tCO2e 2.59 tonnes
Emissions less offsets = - 6.41 tonnes (using https://www.clean-growth.uk/carbon-accounting/)
FOOTPRINT of website: 697.19kg of CO2/yr (https://www.websitecarbon.com/)
FOOTPRINT: Clients' projects
FOOTPRINT Scope 3 - Clients' projects is the largest part of company's footprint and the hardest to influence and improve.
CHALLENGES to address for B Corp recertification:
Limited amount of suppliers providing carbon footprint calculations per item, per m2
Software needed to monitor and calculate. Action: contact current providers 7/12/22, 7/2/23.
Clients are not always engaged in reducing carbon footprint in their designs
How to calculate Reused items?
FOOTPRINT: Operation of the company
I am a Co-Founder, Founding Signatory and active Steering Group member of INTERIOR DESIGN DECLARES. Set up in March '21, this is part of the BUILT ENVIRONMENT DECLARES movement (previously known as Construction Declares). The initiative encourages change in our industry with the two main objectives being Climate Change and Biodiversity Loss.
Our objective: COLABORATE - INSPIRE - EDUCATE - CAMPAIGN
My company and eight others joined together to get the interior design's declaration set and publised.
IN THE UK Fellow UK designers and suppliers of goods and services to the interior design industry, please join us at: www.interiordesigndeclares.co.uk
DECLARATIONS IN OTHER COUNTRIES We are also helping other countries to join our Declaration. To date we have been joined by Finland, who will hopefully be closely followed by Egypt, Australia and the United States.
If fellow designers would like to set up a Declaration for their country, please join us at: www.interiordesigndeclares.com
IDD ACHIEVEMENTS TO DATE:
Panel discussion participation for industry events
Sharing learning through our quarterly newsletter
Partnered the UK scientist fire retardant chemicals campaign
Partnership with Decorex to make the event more sustainably focused and run, along with a series of Decorex X IDD panel discussions
BRITISH INSTITUTE OF INTERIOR DESIGN
I feel strongly that our industry needs to open up and share knowledge. We are a highly poluting, resource using, carbon emitting industry.
We are slowly waking up to our responsibilities to people, planet and animals. We need to share knowledge and improve our learnings to carry out out work with a far lower impact.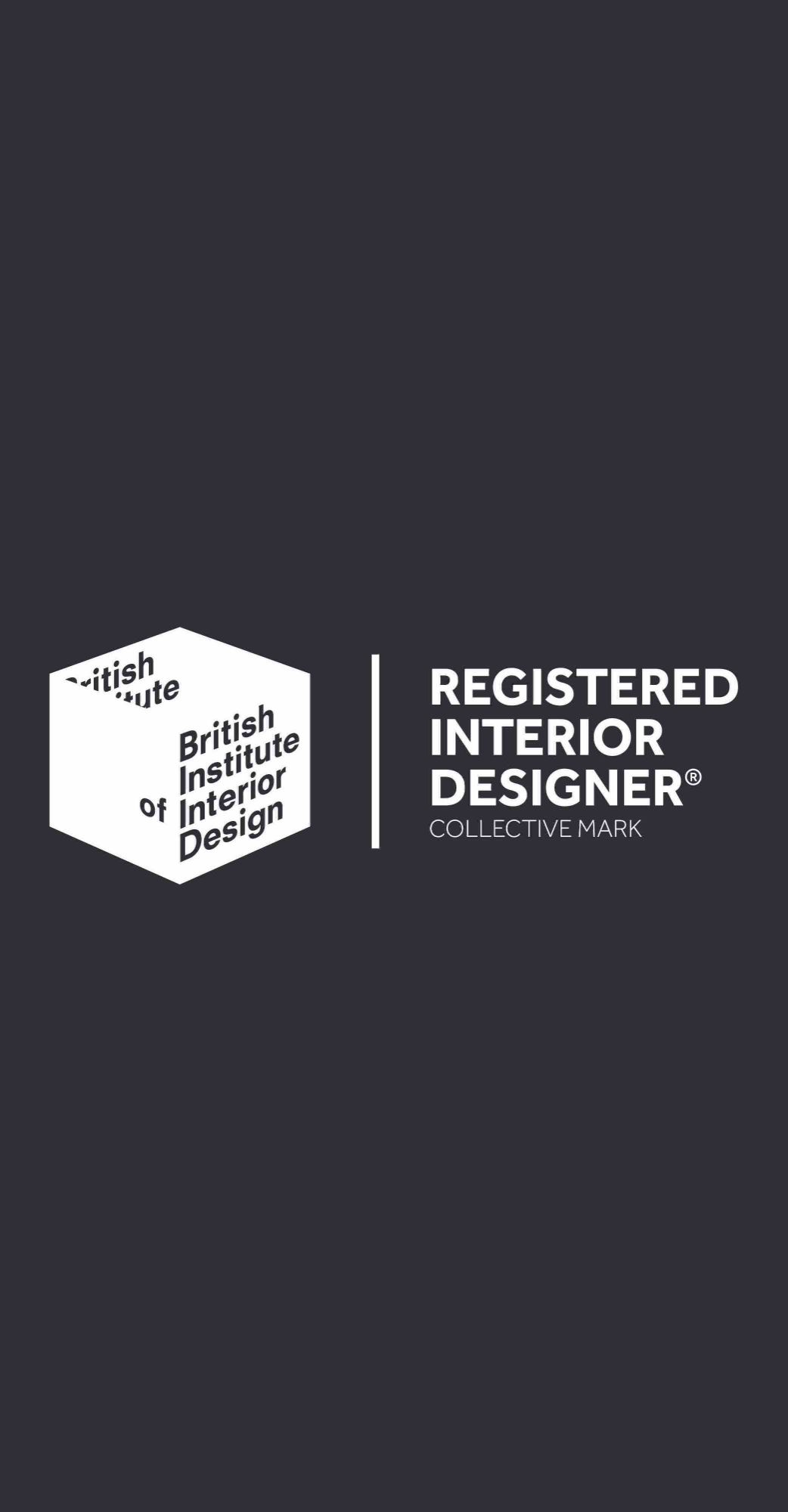 As well as collaborating with my industry through Interior Design Declares, I am involved with the professional body the British Institute of Interior Design (BIID).
Co-writer of the Sustainable Specification Guide, launched September 2021
Judge for BIID Student Challenge 2021
Part of the new Sustainability Committee to encourage Sustainability throughout the organisation and our members.
Professional Practice Committee member
Mentoring 2 members
Continuing Professional Development (CPD) Panel member
Sustainability Showcase 2022 - delivered talk on Next Generation Materials with Masters student mentee Sadie Millermaggs
Talking part in panel discussions on behalf of the BIID - ongoing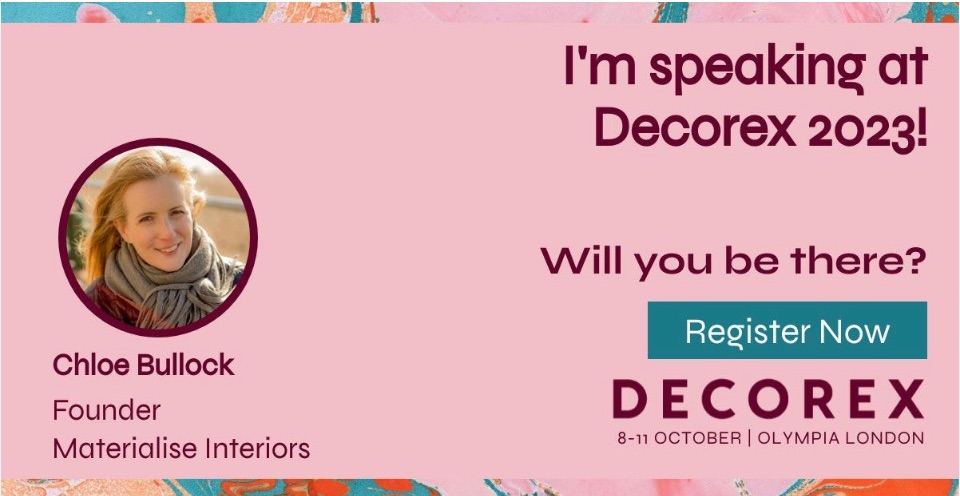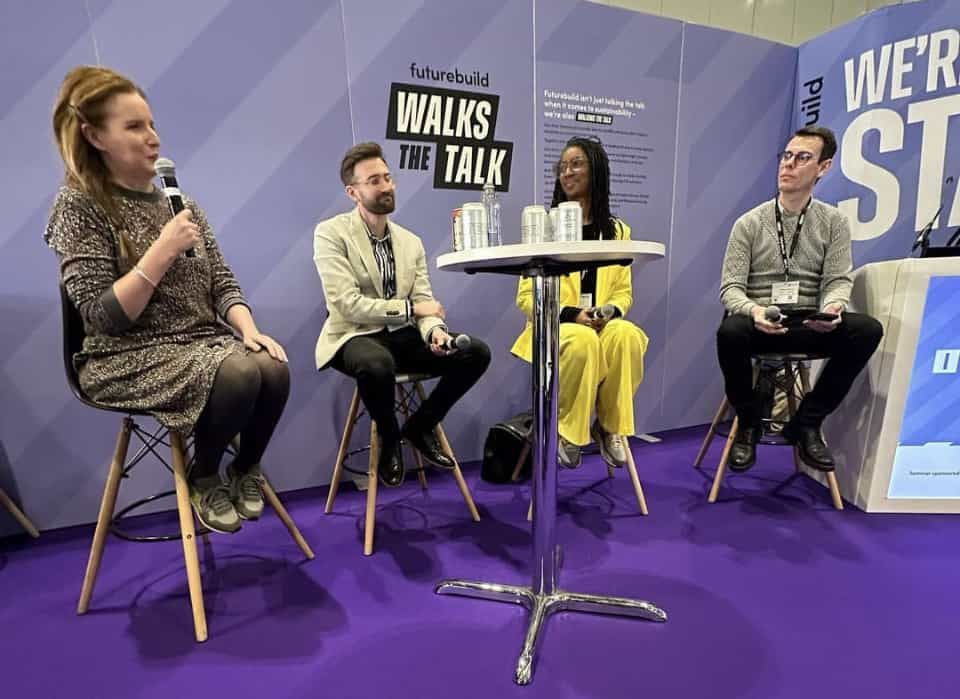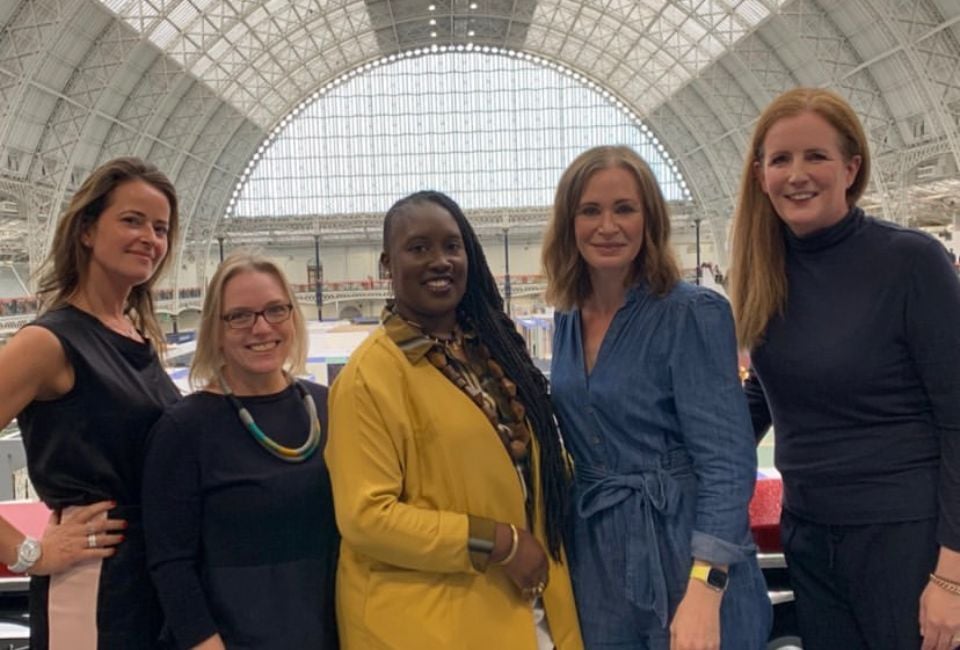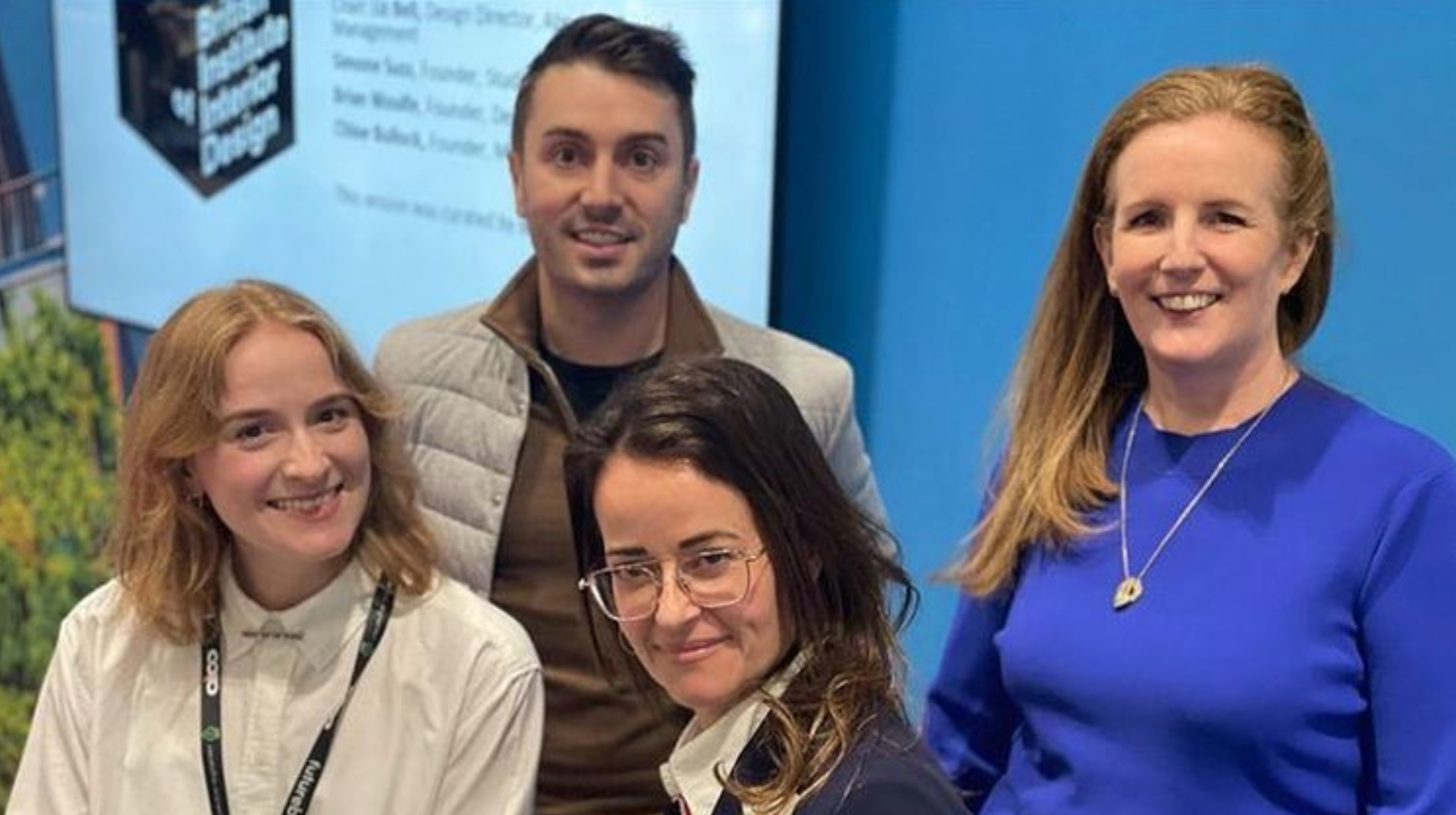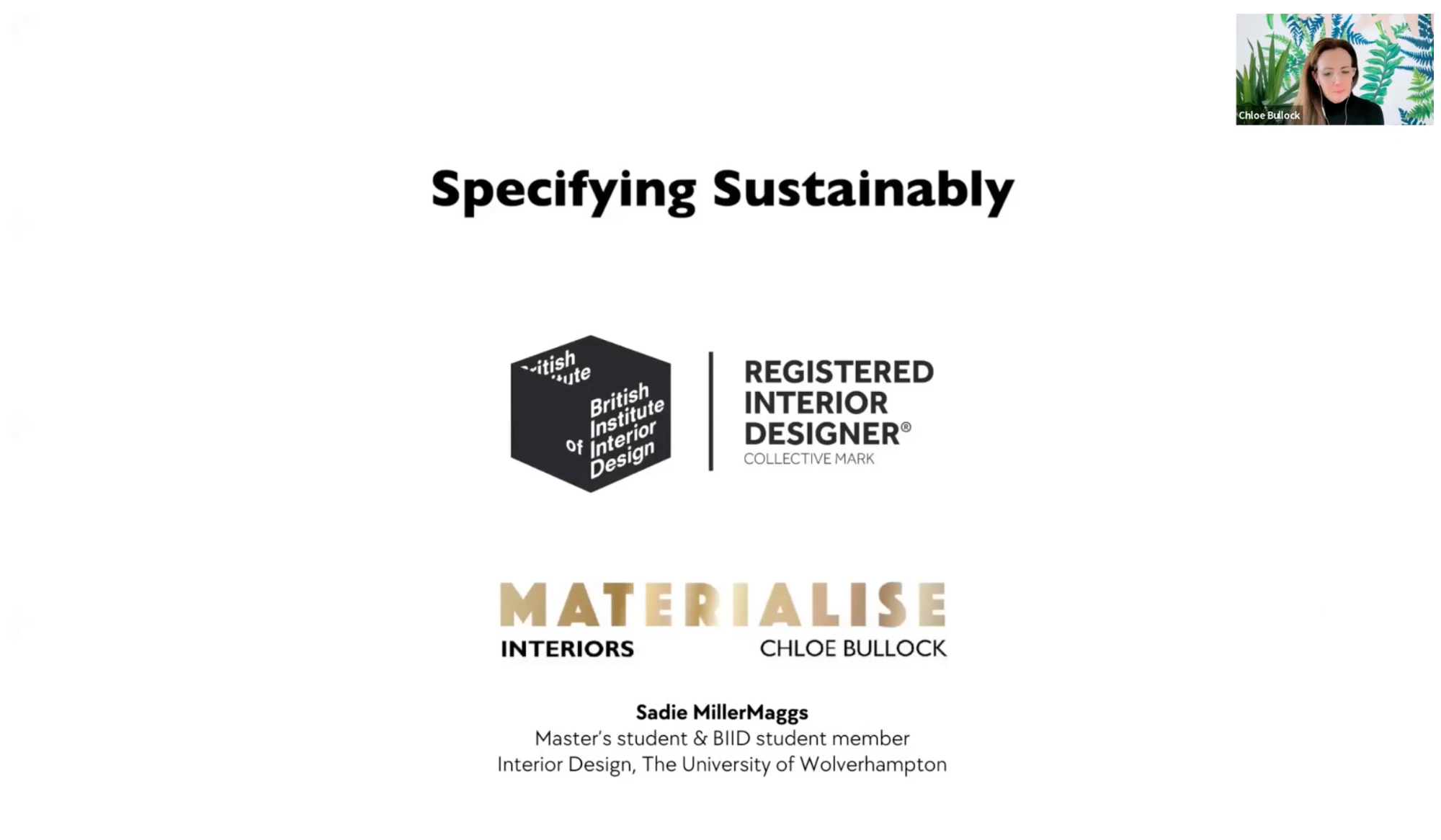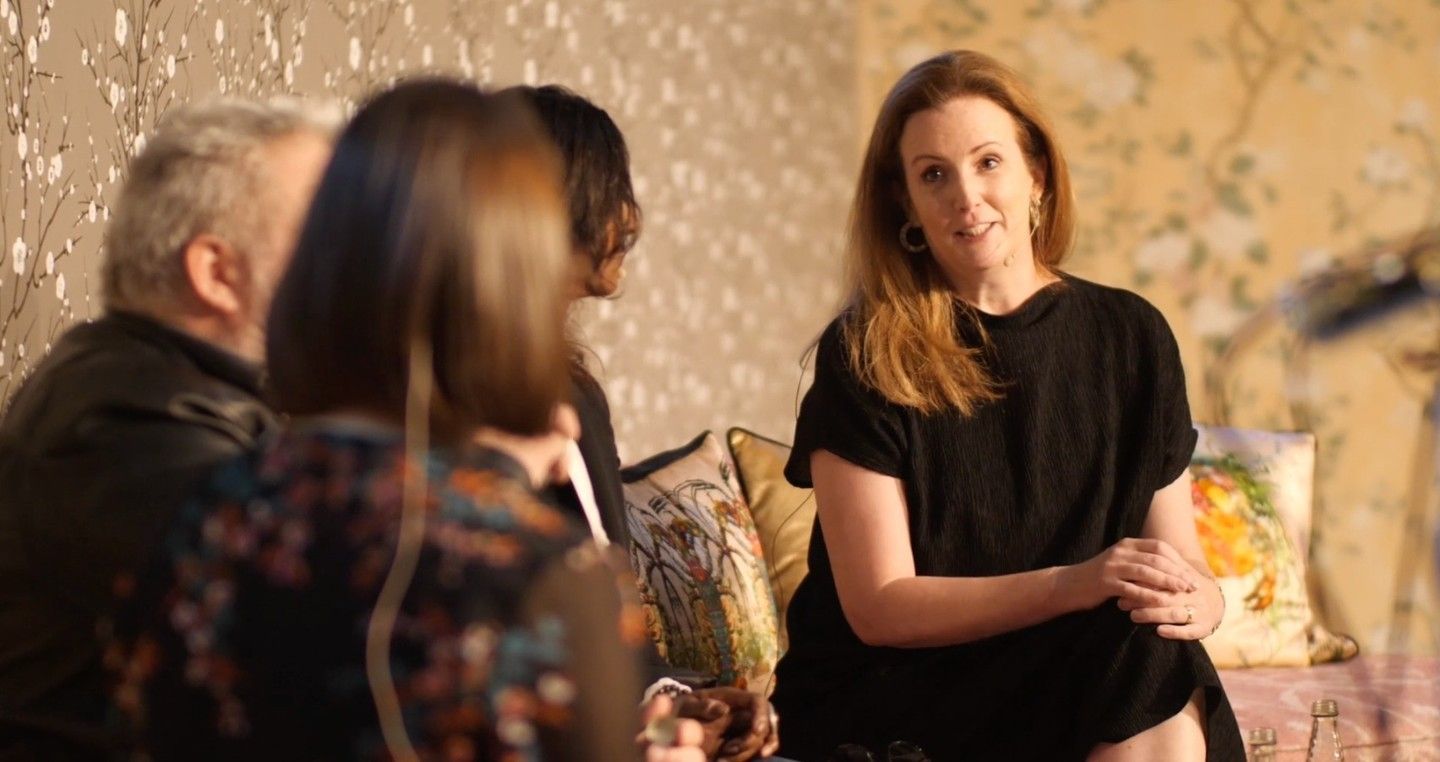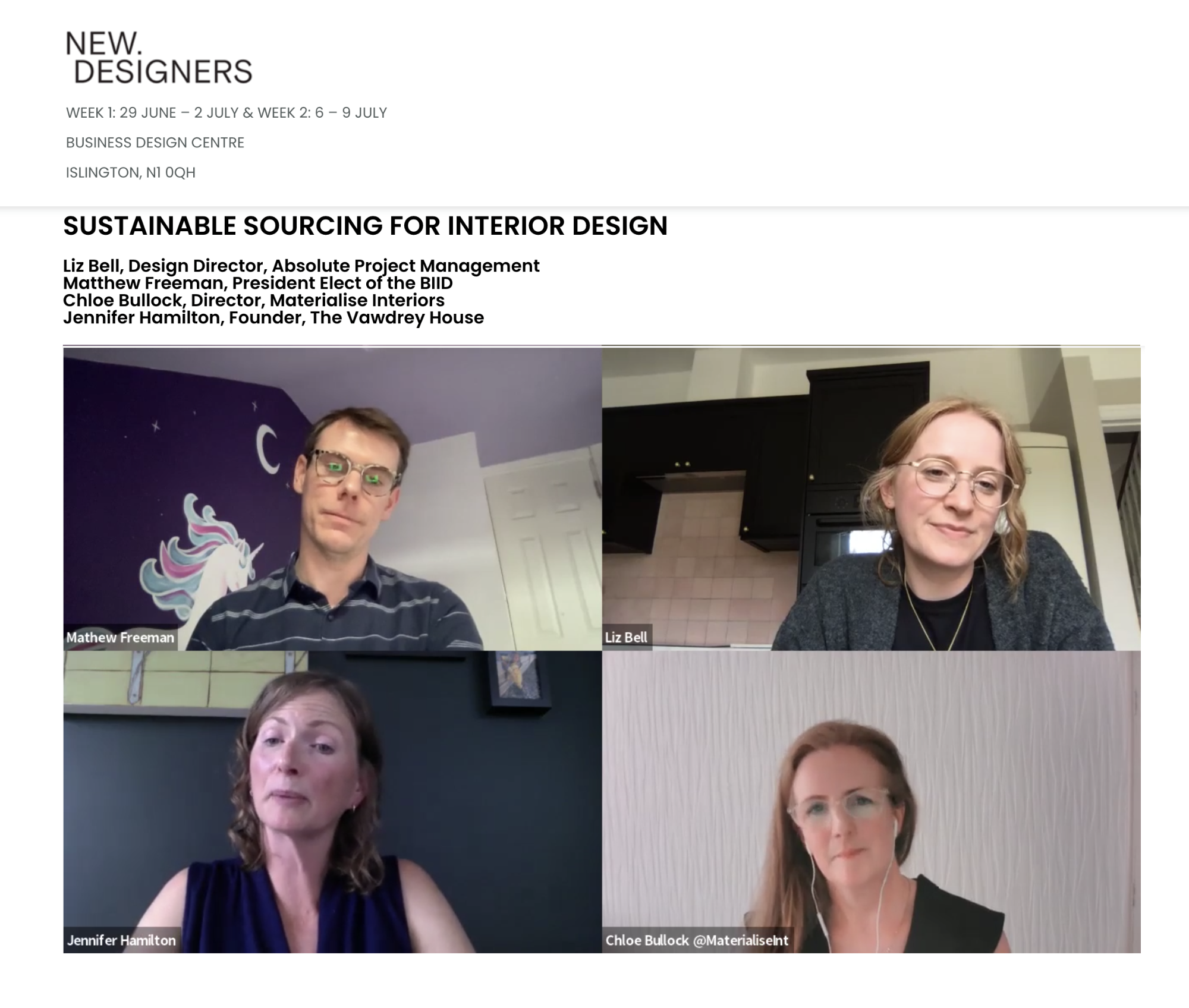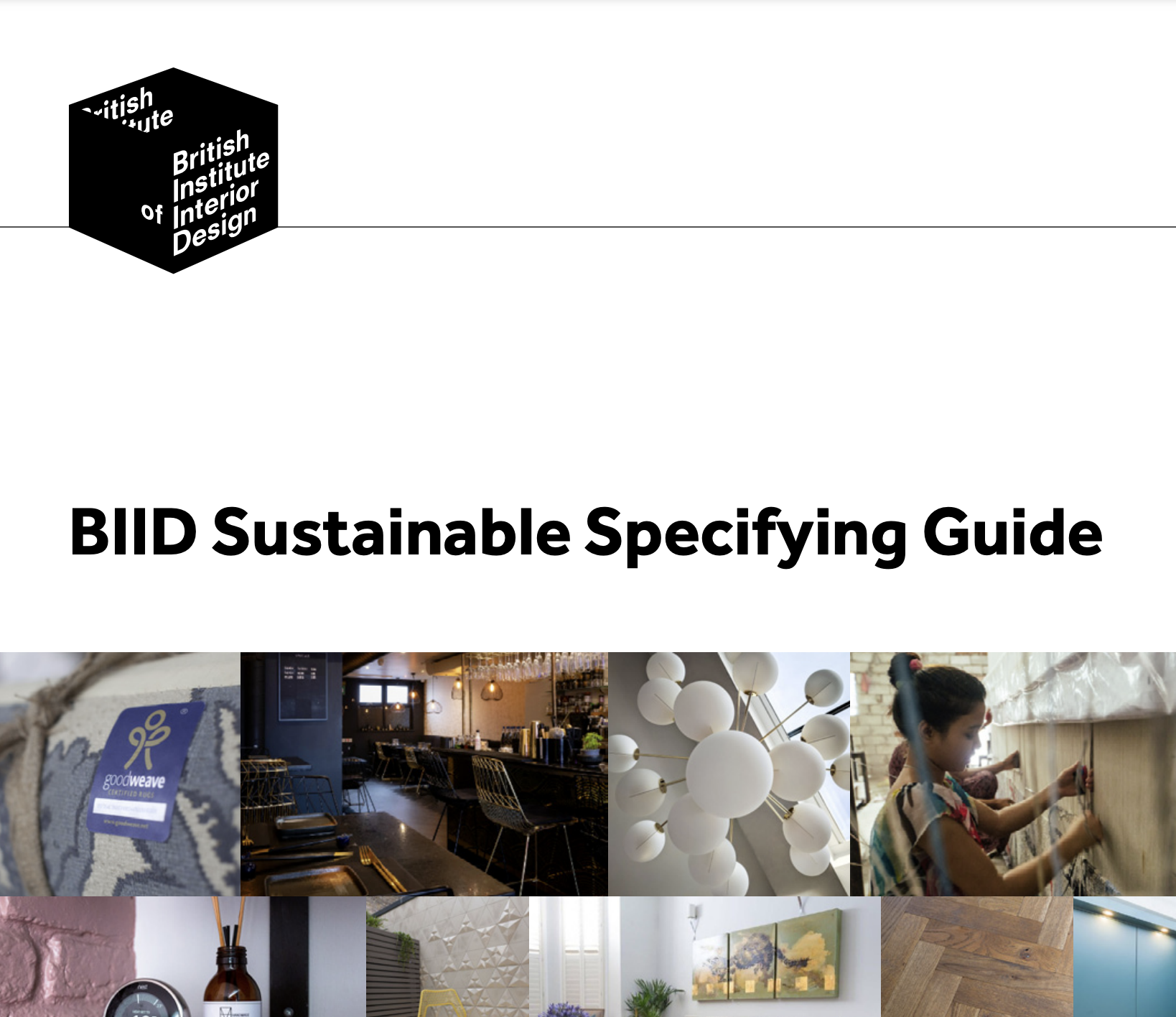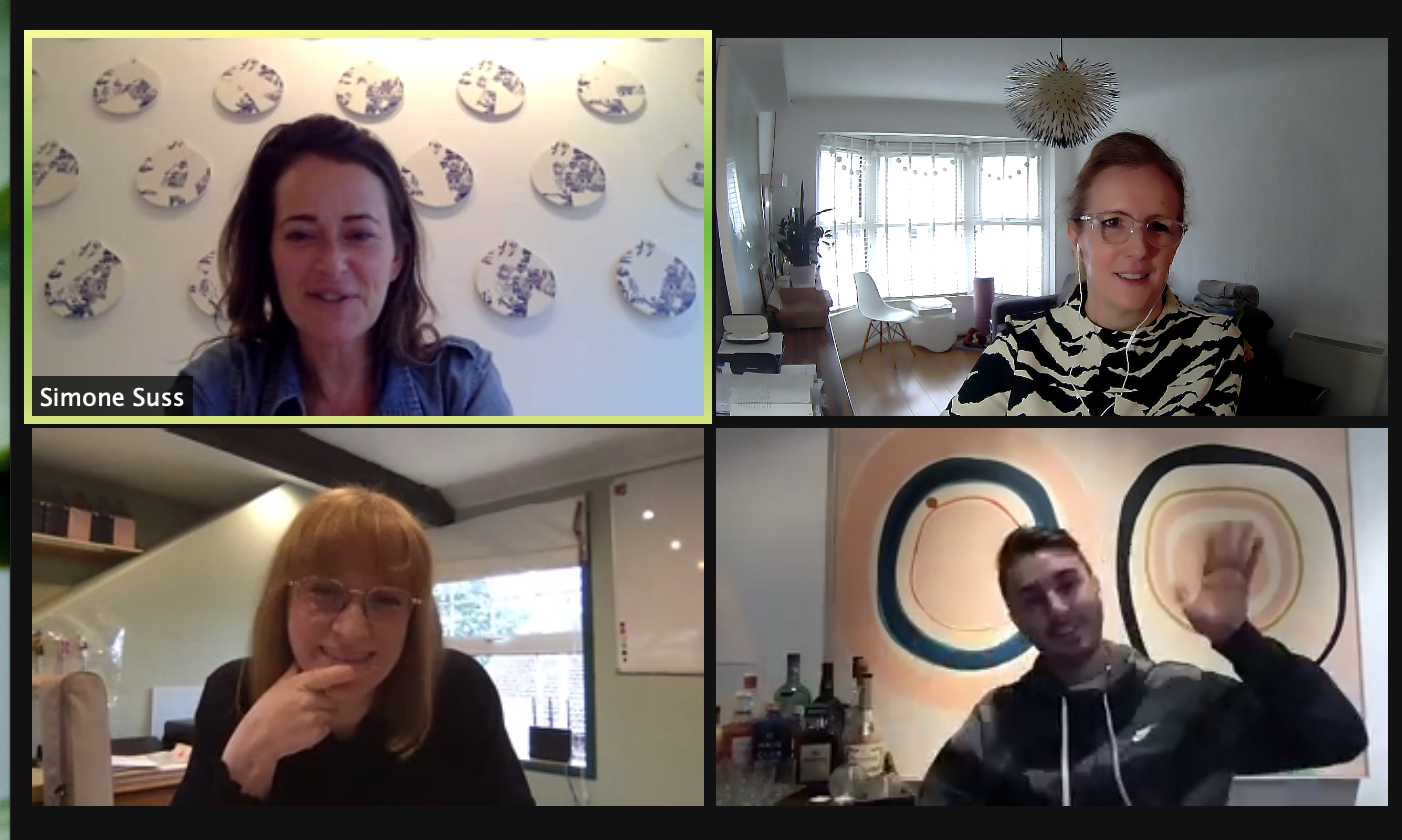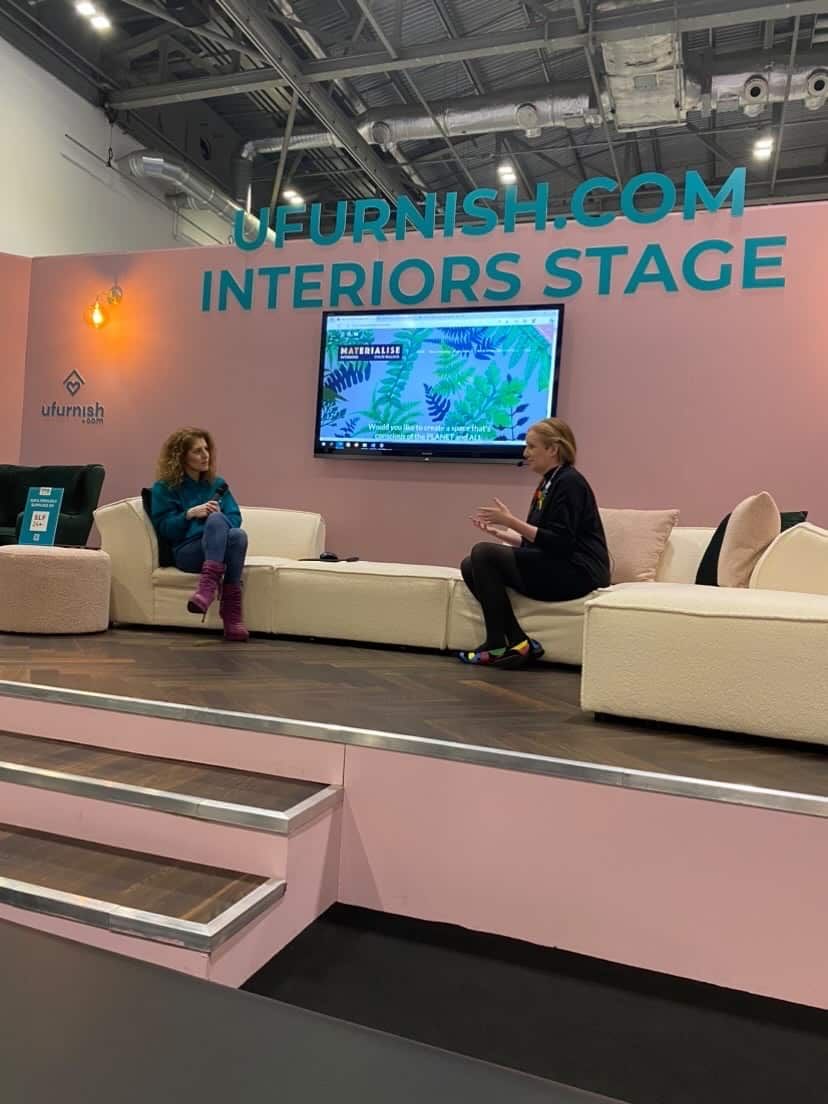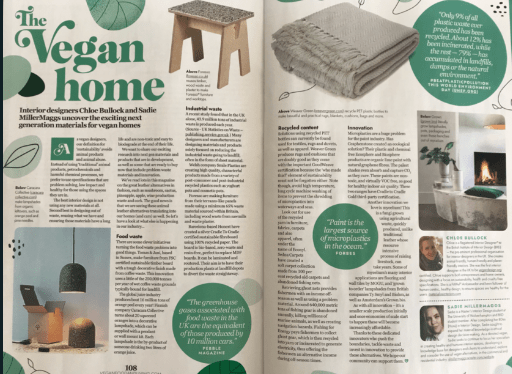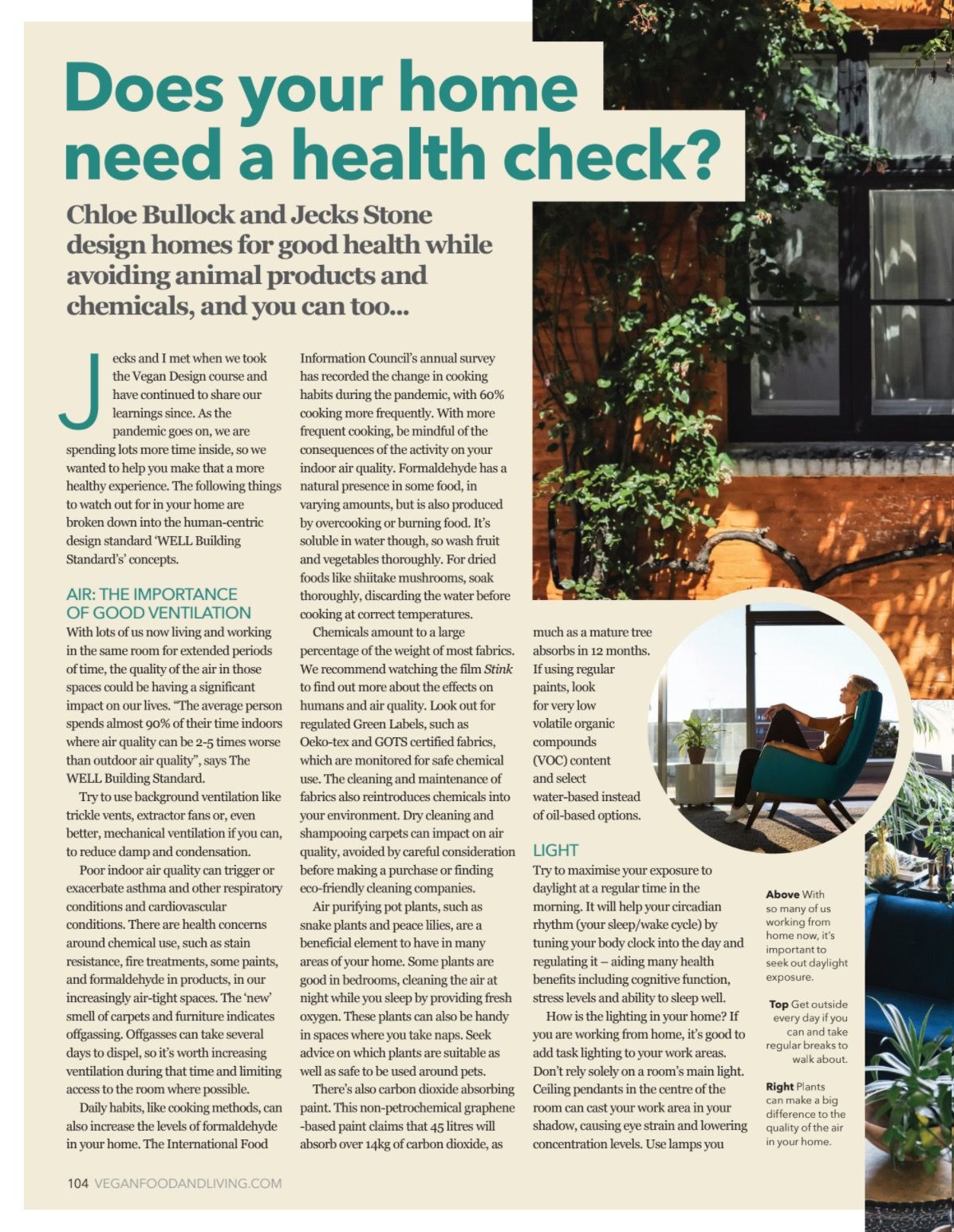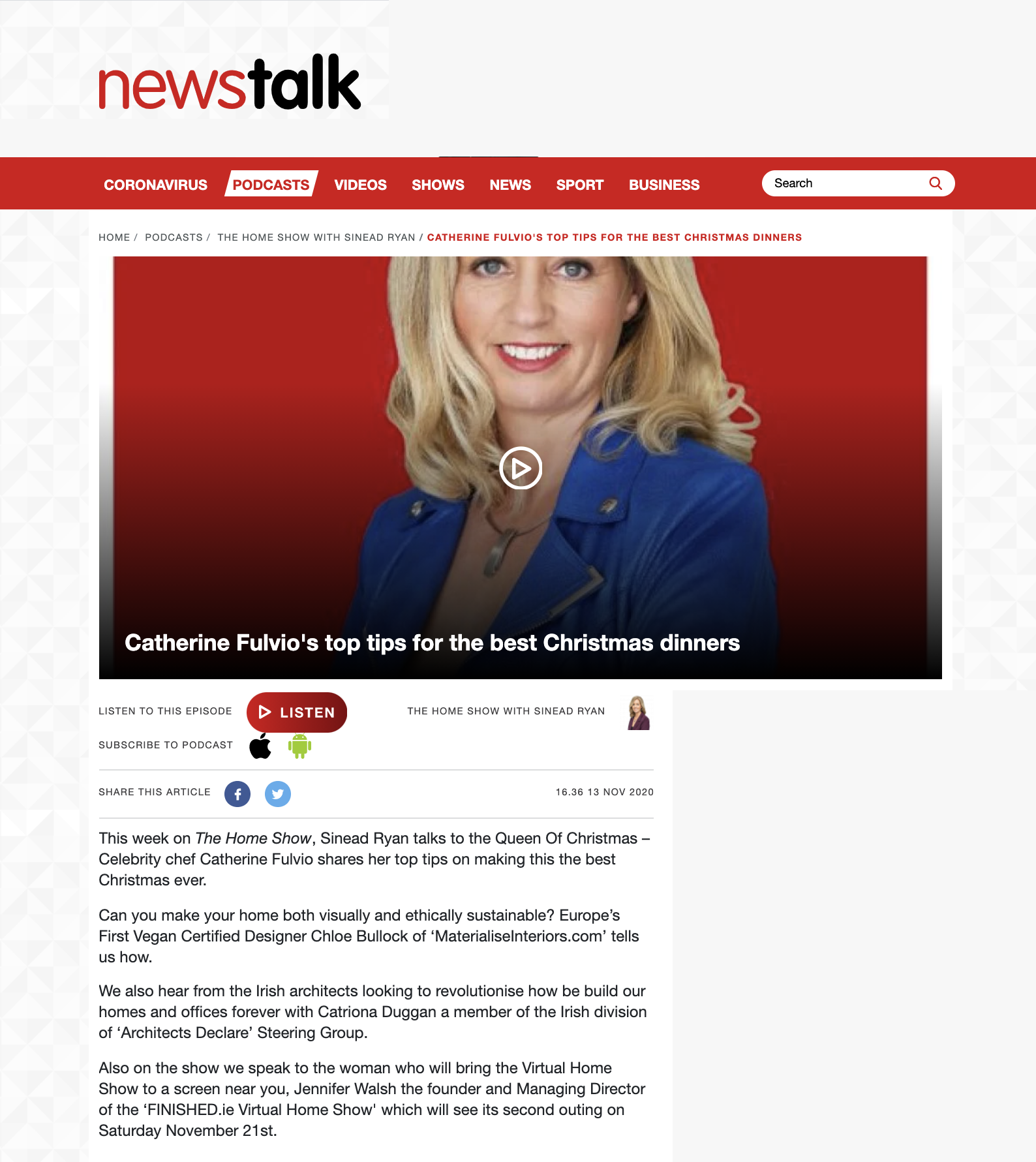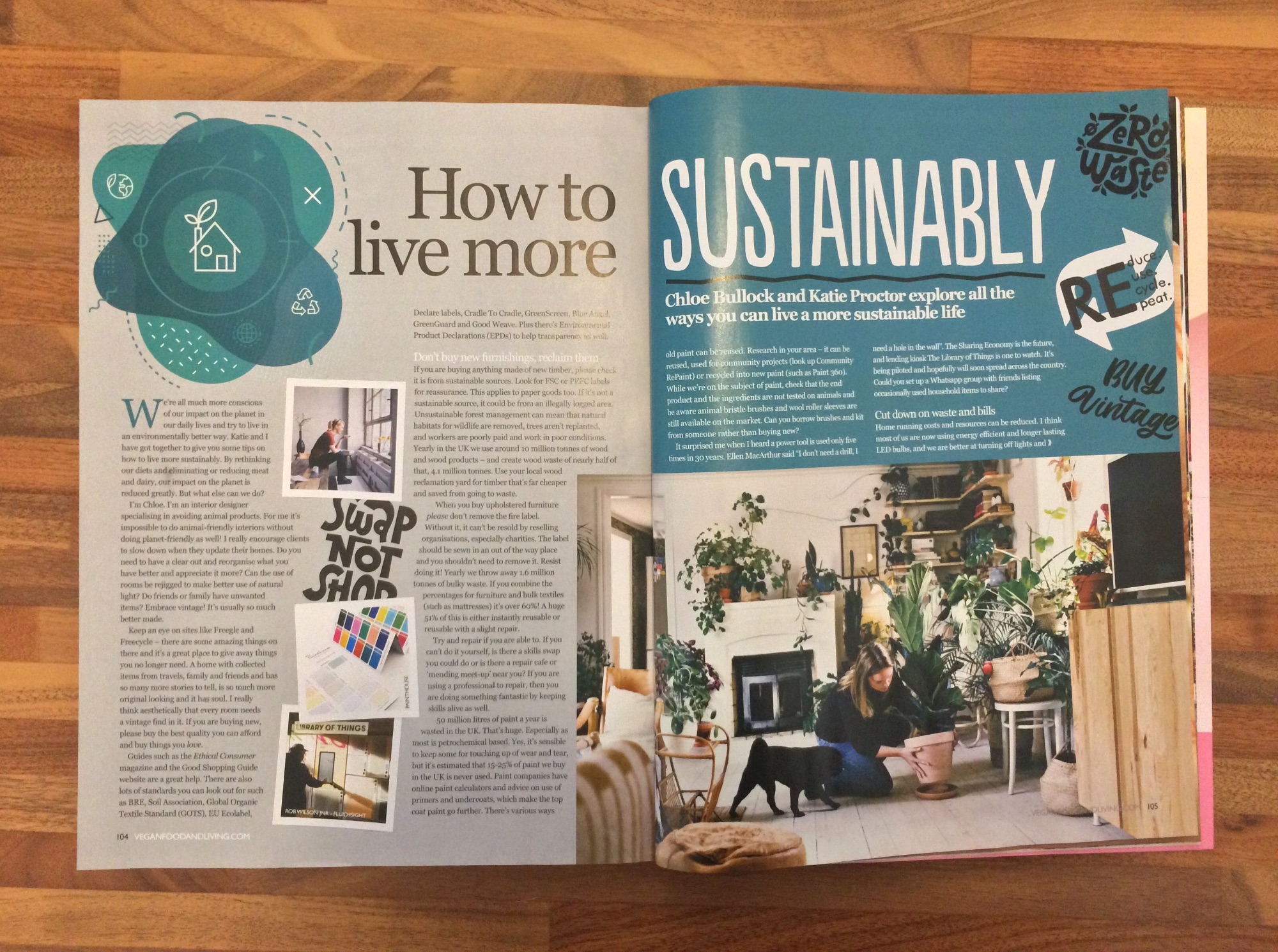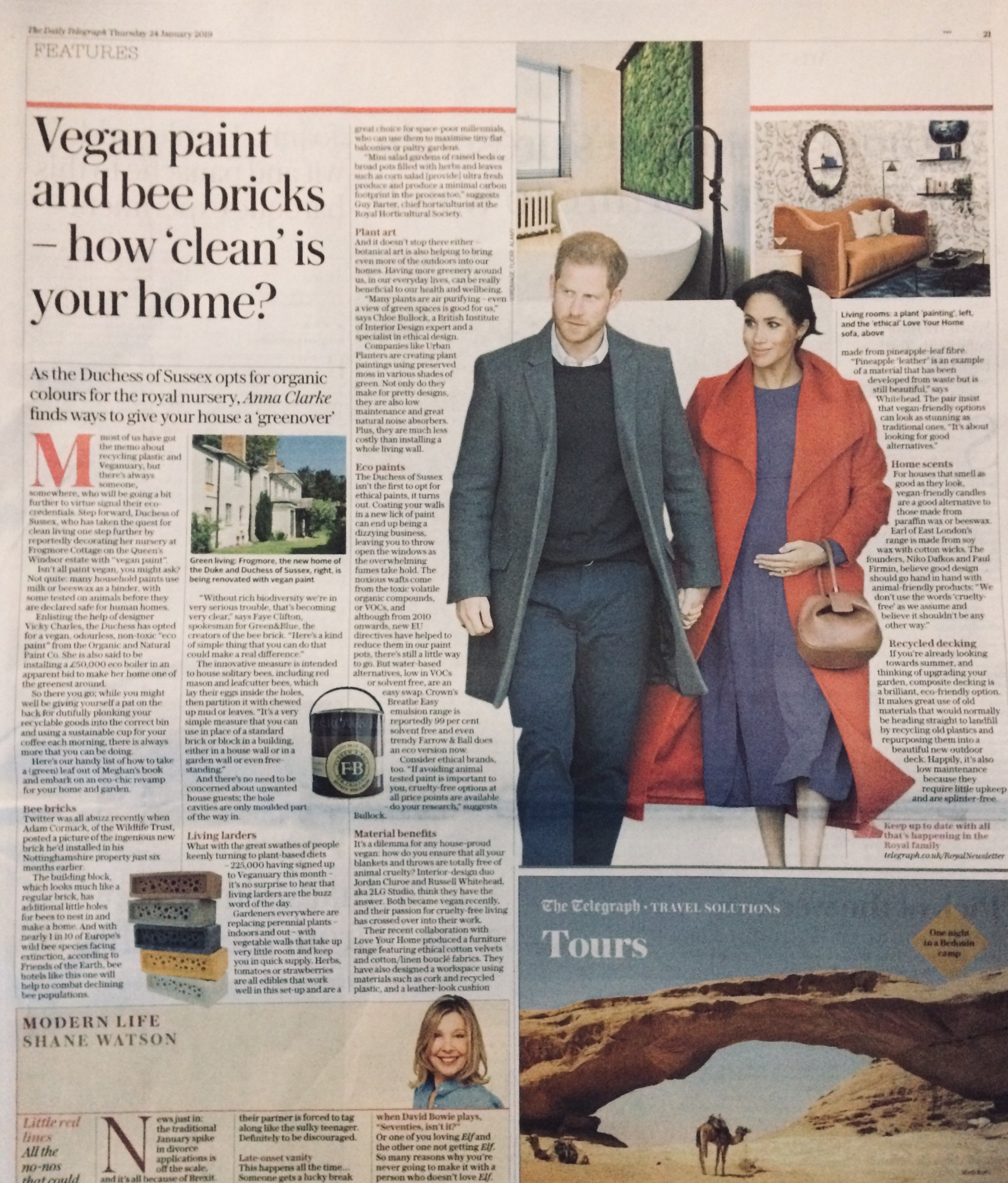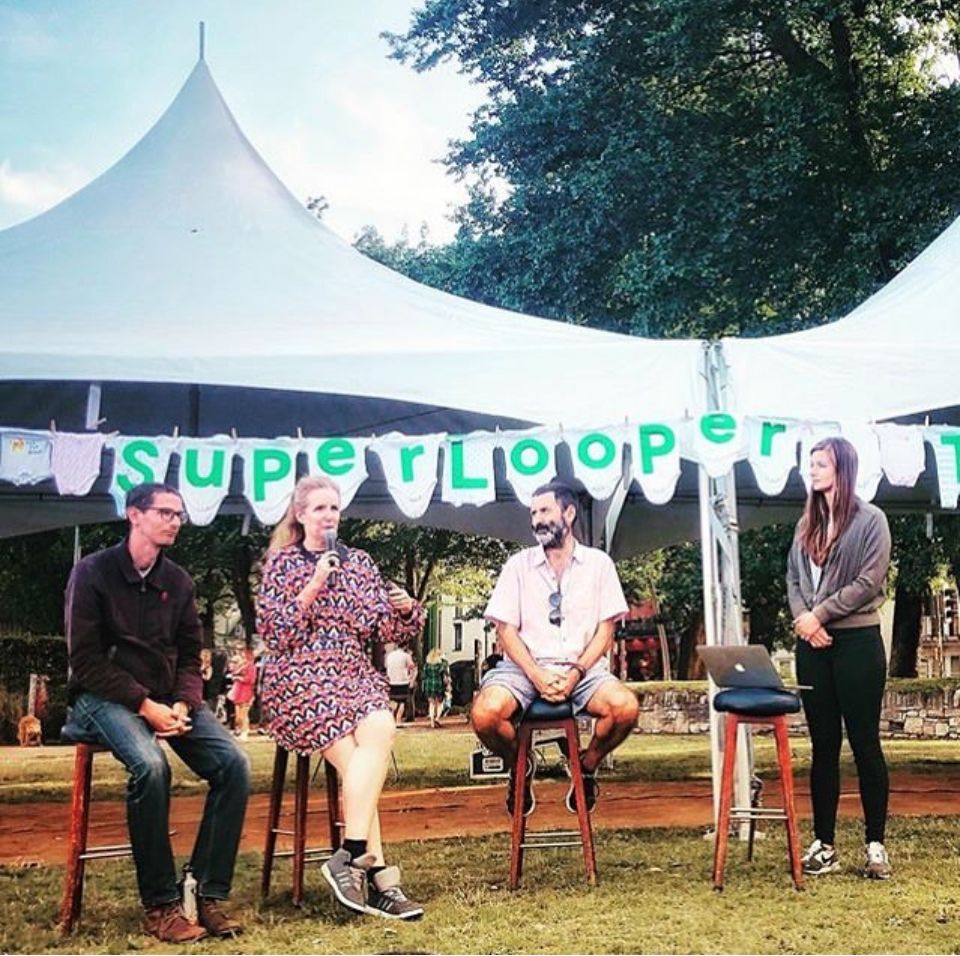 Business Declares is a not-for-profit organisation formed by senior leaders with a range of experience from the SME, B Corp and FTSE100 sectors. We are official members of the UN Race to Zero team for COP26. We believe that business has a major part to play in tackling the climate, ecological and social emergency.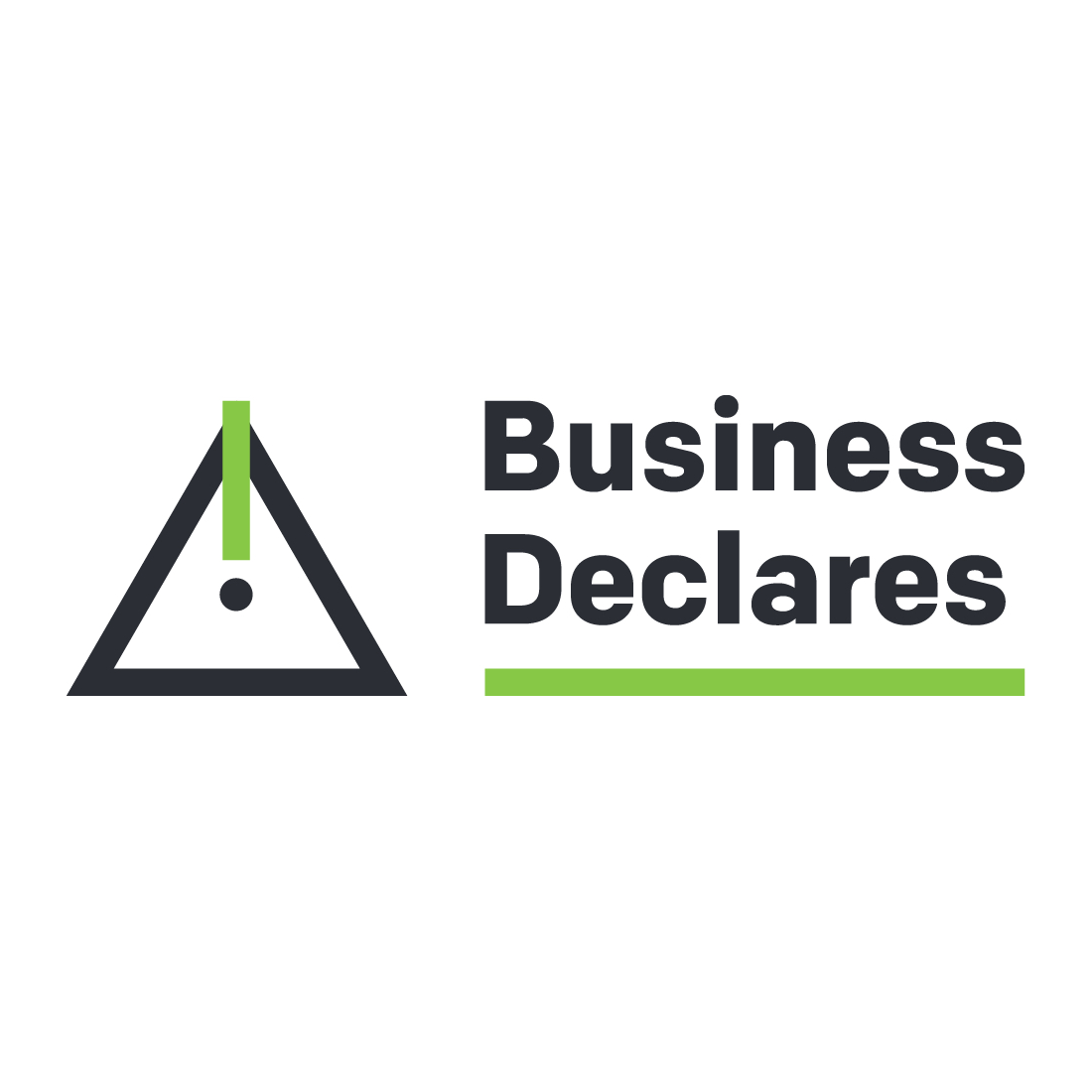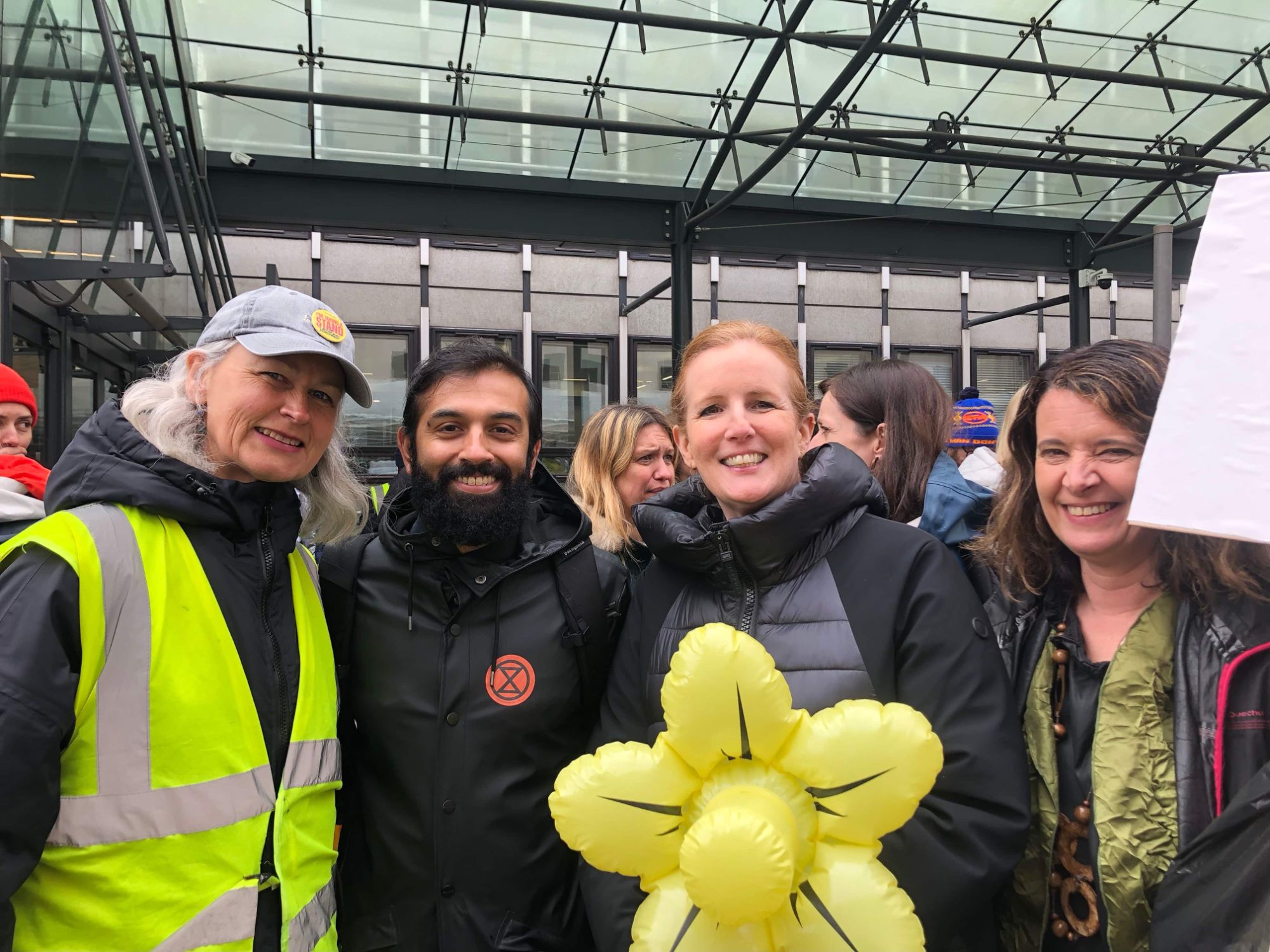 Group of designers, design studios, agencies and institutions declare a climate and ecological emergency.
With 8 acts of emergency:
My industry is not at all diverse and I support the initiatives that are in place to encourage BAME designers and suppliers.
Through United In Design and the British Institute of Interior Design, I offer mentoring help to designers - new and students.