Project steps: ALL:
Briefing and site visit
Interior design concept
Design development and sourcing
Detail drawings and specification
Trade liaison
Purchasing
Designer on site
Installation
Client binder
Branding advice and implementation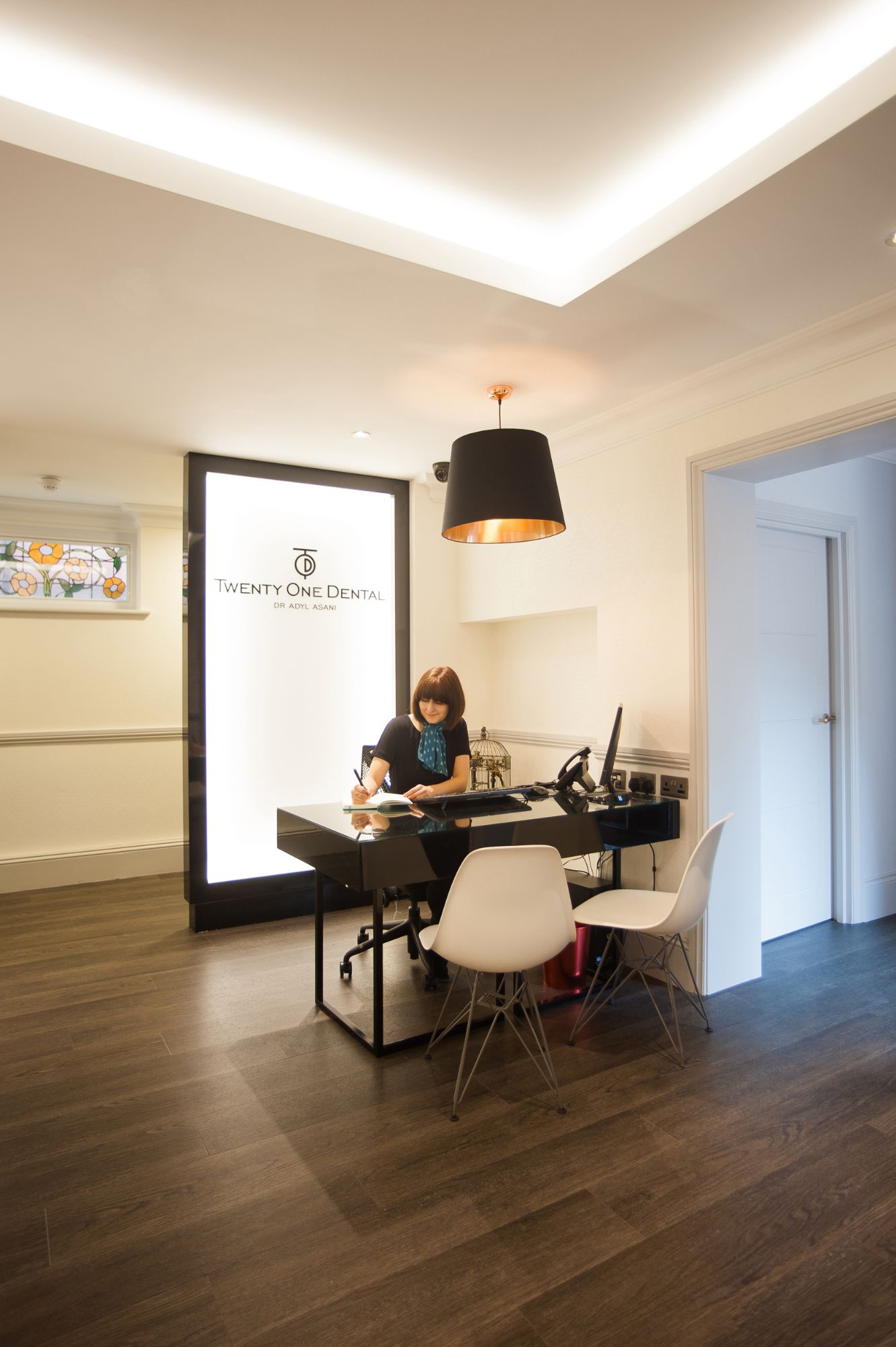 I was commissioned to work on the conversion of our client's Edwardian detached house in the 'Pembroke & Princes Conservation Area', beside the beautiful Victorian Villa that houses Hove Museum and Art Gallery. Working alongside the team of Armstrong Young (dental equipment supplier), Morespace Building Company (main contractor) and Dowsett Associates (architectural design consultant) we converted the whole ground floor to a three surgery dental practice.
Using the client's branding and brief I developed external and internal signage (gaining local authority permissions), developed the patient journey in detail with the client, designed bespoke items of furniture, specified finishes, sourced supply items and produced a full pack of CAD drawings for the necessary trades to work from for the build.
The result is a boutique-style feel and very different to the usual dental surgery design or experience. The concept very much retains the personalities of the clients and the beauty of the house and gardens itself.
AWARDS:
The team were extremely proud to be a finalist for the 2015 International Design Awards 'Healthcare' category for this project, awarded by the design industry's professional body 'The Society of British and International Design'.
The clinic won the prestigious BEST NEW PRACTICE award at the Private Dentistry Awards 2015.
Photos: Lynda Kelly