Project steps: ALL:
Briefing and site visit
Interior design concept
Design development and sourcing
Detail drawings and specification
Trade liaison
Purchasing
Designer on site
Installation
Client binder
Branding advice and implementation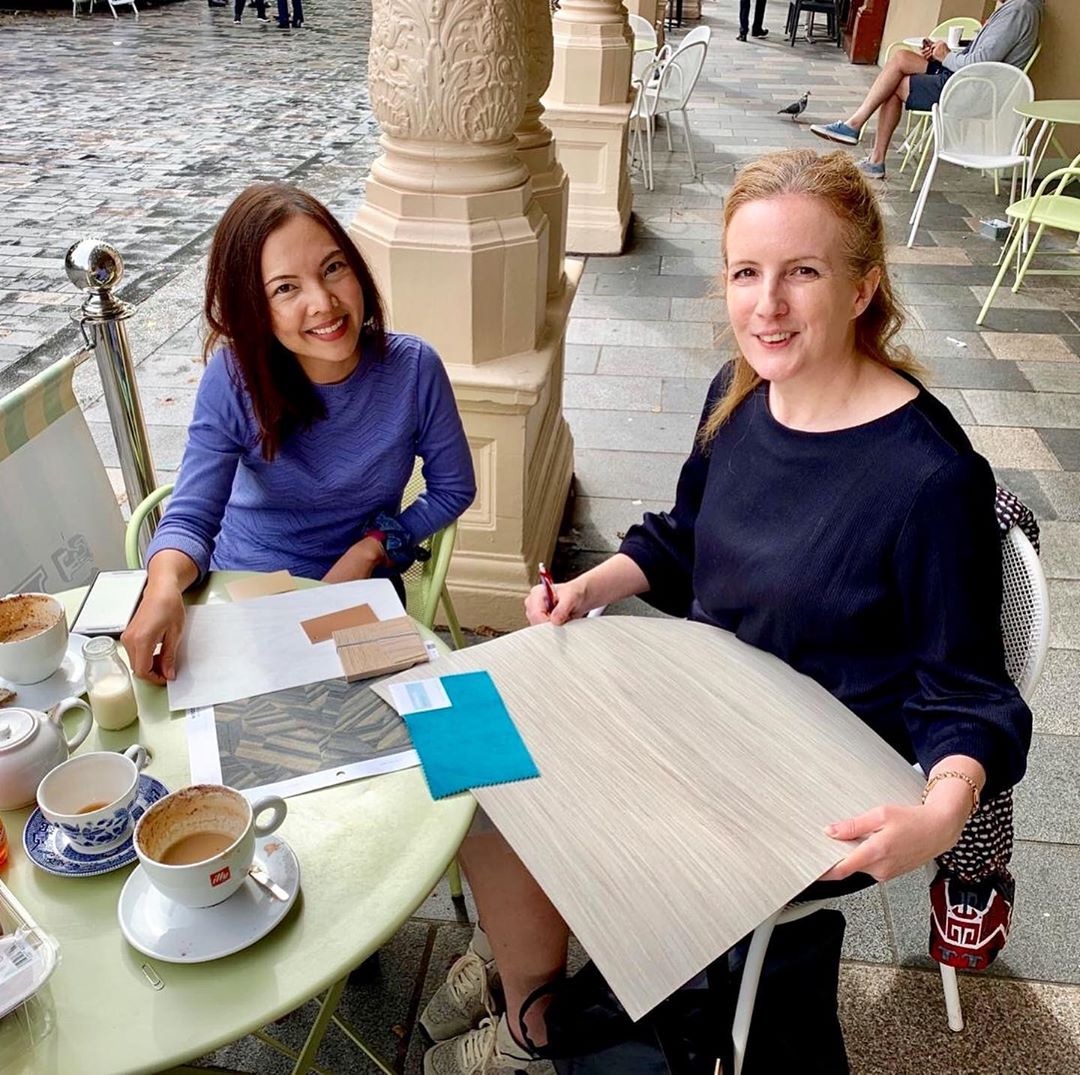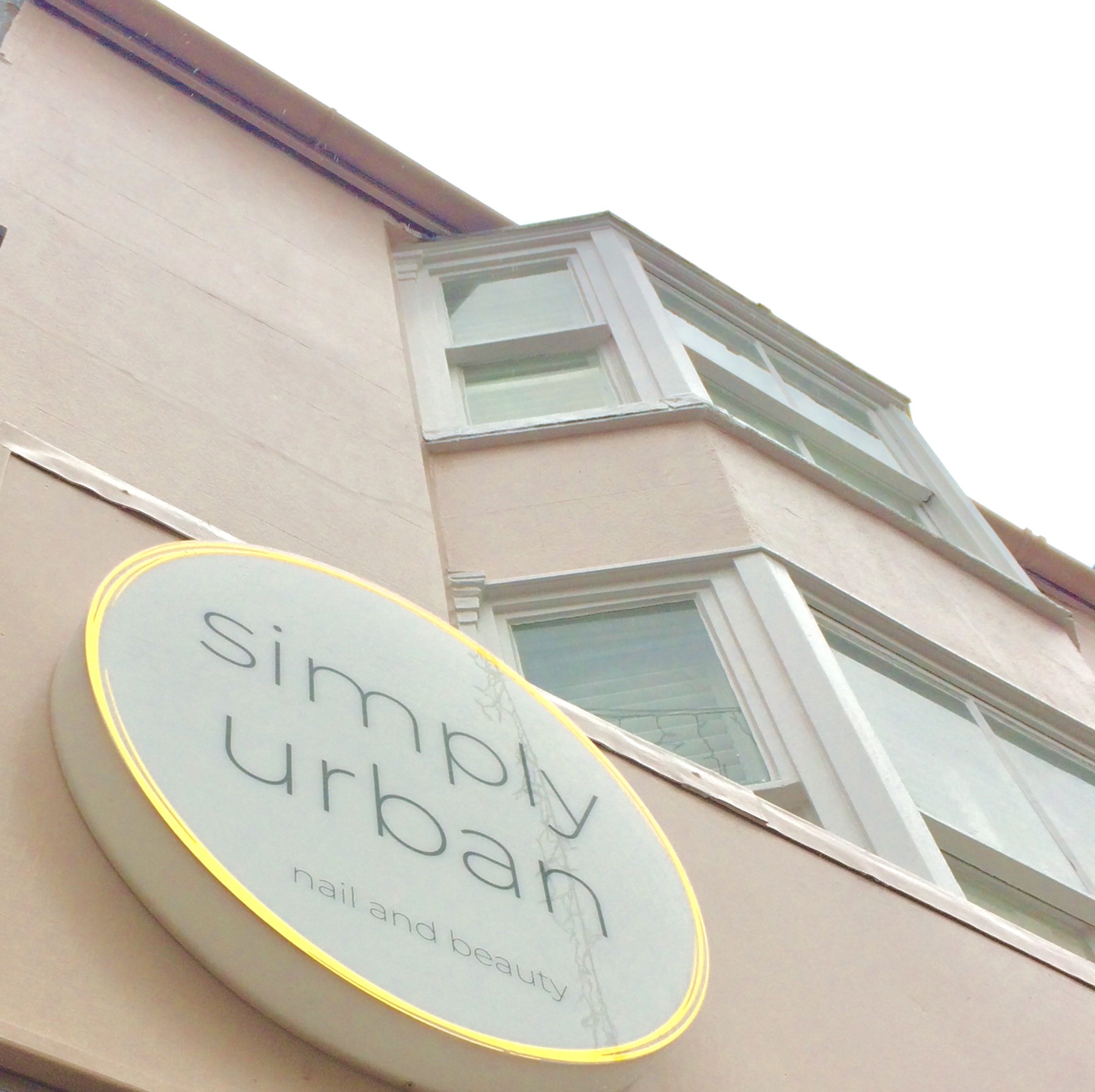 In December '19 'Simply Urban' opened in Gardner Street in the heart of Brighton's North Laine shopping area. I have worked on previous concepts for clients May and Kyriakos in the past for their Little Jasmine day spas and it was great to have the opportunity to work with them again. It's so nice to have repeat clients!
The main emphasis for this spin off concept was their faster turaround treatments such as manicures and pedicures. Downstairs we created two treatment rooms. My clients wanted this concept to look different to their day spas and also wanted a separate brand for it. Using a neutral base palette, I was able to draw the eye to the beautiful striking cyan coloured seating and textural feature walls as accents along with gold elements. Across the centre of the space at ceiling level is a bespoke cyan coloured LED sign. We installed a raised pedicure platform area to the rear of the space complete with lounge chairs with reading lights and coffee tables - making it ergonomically more comfortable for both clients and therapists.
All spaces were fitted with a decorative linoluem floor made from 97% natural raw materials and contains 43% recycled content... perhaps making it the first nail bar in Brighton - with a carbon neutral floor?!
The new branding was applied at eye level to the window and a replacement internally illuminated round sign at fascia level. Both made by local signmaker Recreative Signs.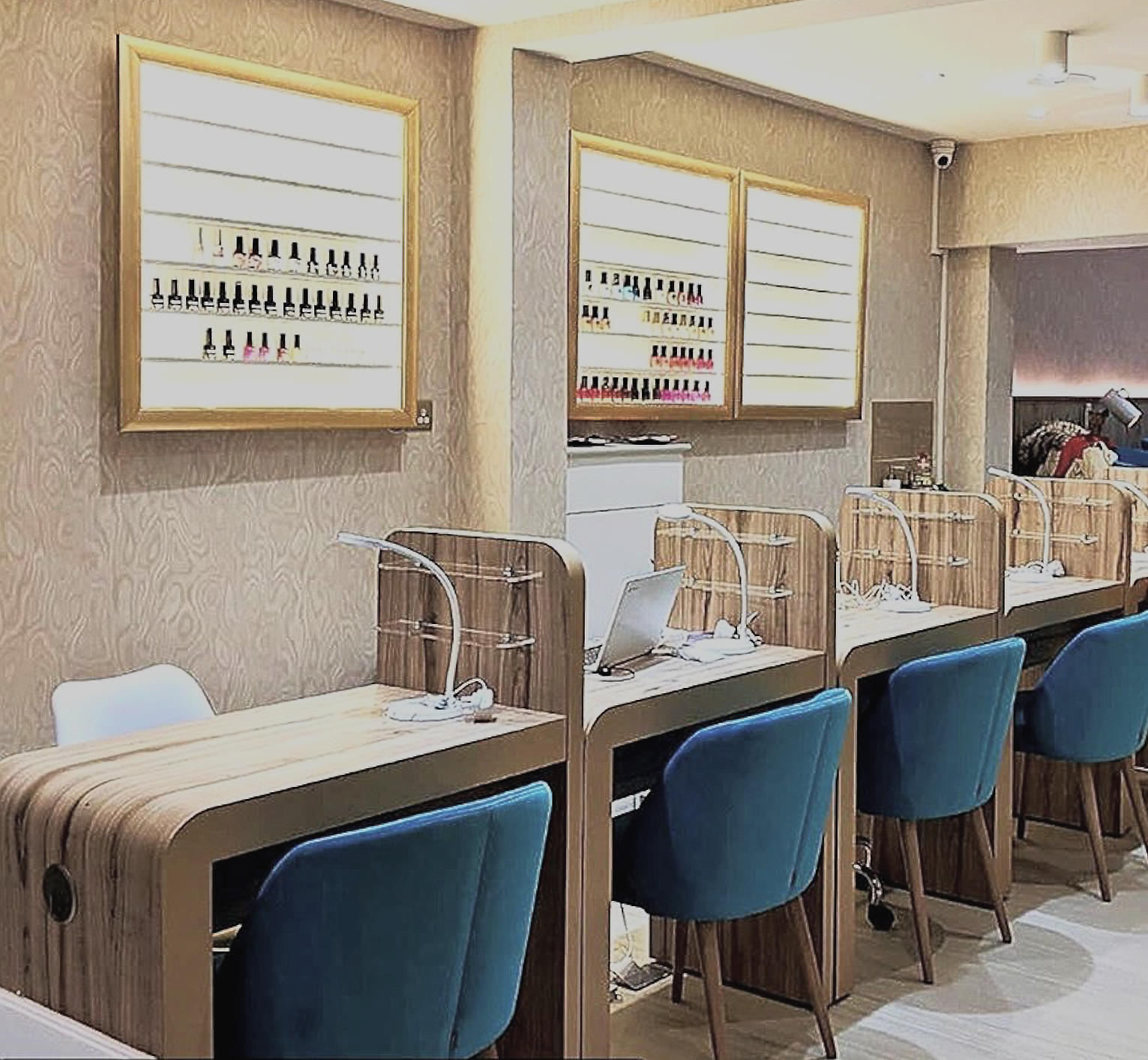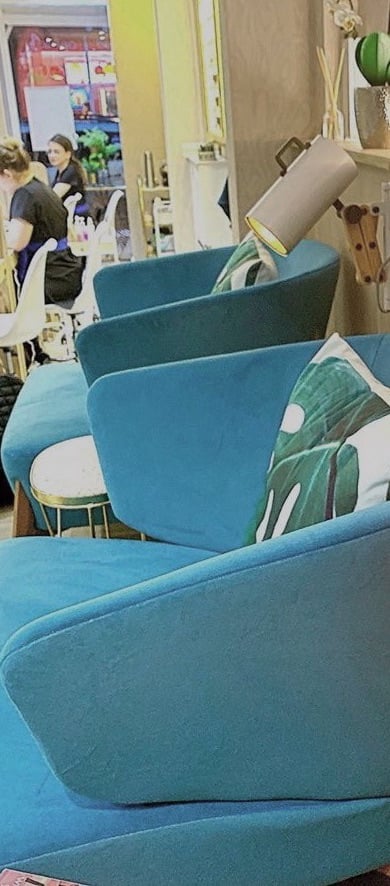 The following elements were incorporated into the design:
Carbon neutral linoleum flooring
FSC certified sustainable timber seating
Low energy lighting
Low energy neon sign
Non animal-tested paint – internal and external
Recyclable aluminium external sign