SUSTAINABLE SPECIFICATION GUIDE for interior designers
Posted on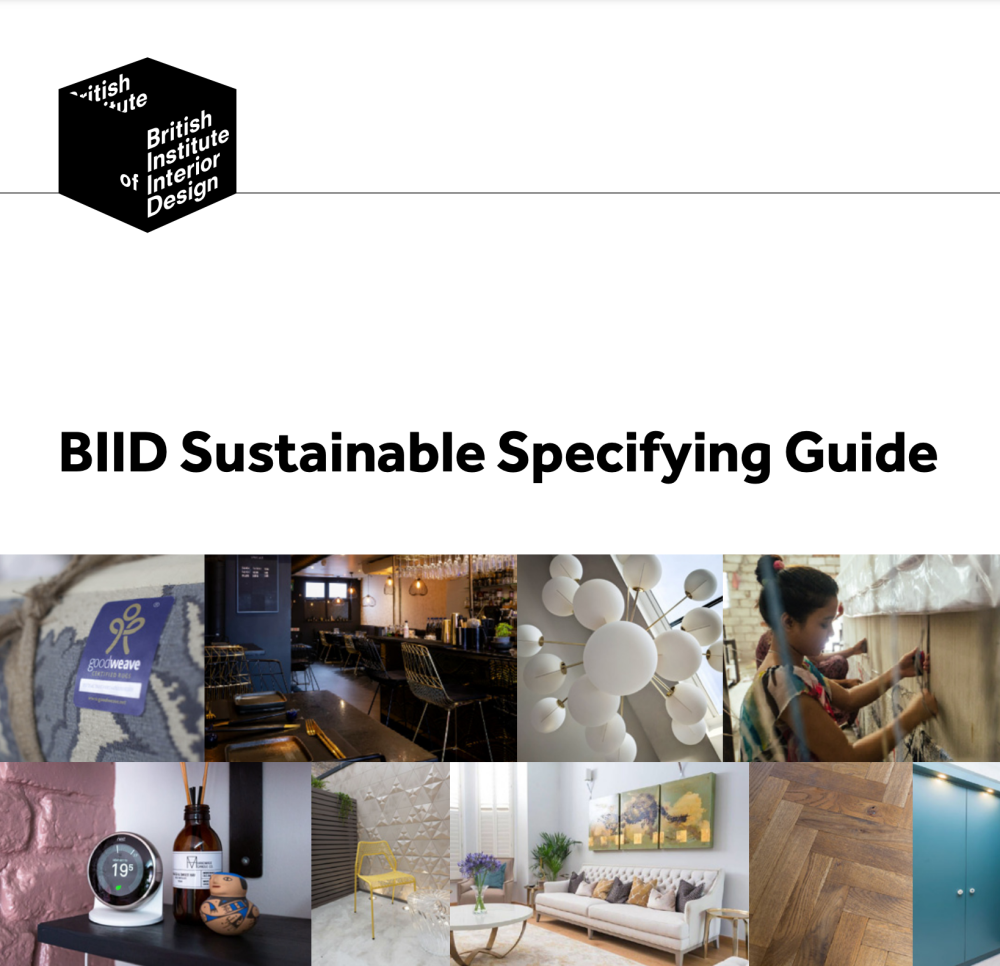 The Sustainable Specification Guide which I co-wrote with my fellow committee members from the British Institute of Interior Design was launched at the brilliant Planted design show at Kings Cross, London.

I was so fortunate to have an excellent grounding in sustainable design during my time at The Body Shop HQ for 10 years from the mid nineties. I have loved helping my clients with more conscious specifications for the interiors I have designed for them. In recent years though - I have realised it's my fellow designers who I really want to influence in order to have a real impact for making much needed change in our industry.

A year and a half ago, past BIID President @HarrietForde invited me to join the Professional Practice Committee for the professional body.

In that short time - the committee (designers Liz Bell, Anna Whitehead, Simone Suss, Angela Bardino, Brian Woulfe) and the excellent BIID team lead by Katherine Elworthy, have delivered....


- updated Code Of Conduct for members - incorporating sustainability and modern slavery
- the Sustainability Strategy for the BIID up to 2024
- Guidance on assessing our practice's carbon footprint
- Guidance on reducing and offsetting our practice's carbon emissions
- Sustainable Specification Guide - a live document which will be updated yearly
- a growing Continuing Professional Development programme to support the new guide

Sustainability is an inherent part of this excellent professional body - as it should be.

I'm extremely grateful to BIID past president Lori Pinkerton Rolet for her support during my almost 16 years in business - but mostly for encouraging me to be an active member of this organisation.

I think #AnitaRoddick would be delighted to see her influence spreading to other businesses like this.
Download the guide here Sustainable Specification Guide