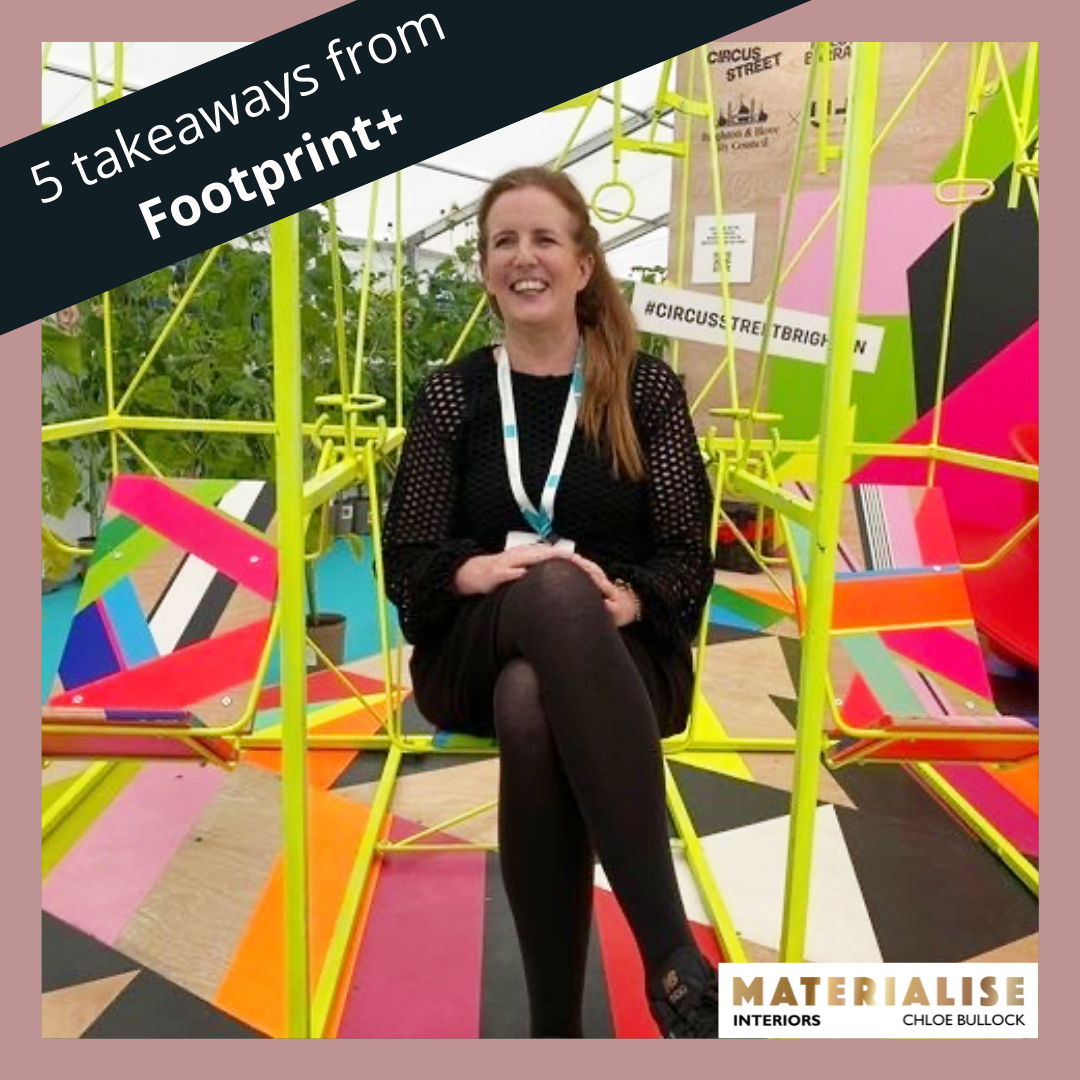 What an enlightening time at FOOTPRINT+ the inaurgural Built Environment event held in Brighton, UK.

Here's my FIVE TAKEAWAYS:

1. Take a look at what's happening in Leeds During the Lockdowns the city council collaborated with business and existing planning applications to 'green up' the city and make it a pleasant place to visit, work and live with less emphasis on car use. It's proved to be very successful and will provide template for other cities, towns, communities and neighbourhoods to follow. It was brilliant to witness this knowledge sharing in progress... with so much care and passion for better by all involved outside and inside the council! Thank you for coming to Brighton to tell us about it.

2. MMC = Modern Methods of Construction Off site pre-fabricated modular systems are reported to emit 45% less carbon. In different talks at the event we were shown a number of successful schemes. Timber is very much the solution to the efficient production of Passivhaus standard MMC homes; with the addition of triple glazed windows, air source heat exchangers, ventilation louvres and PVs (photovoltaics).

3. VAT continues to be applied to refit, yet new build is VAT exempt. I listened to Lord Callanan's speech on the Government's plans to achieve Zero Carbon. I have to say the huge concern of many in the zero carbon/circular economy community is the positioning of VAT exemption. It rewards demolition to build new (0% VAT) - but doesn't reward REUSE and the circular economy where construction reuses existing buildings. I had the opportunity to ask what the progress on this was and was not given a clear answer.

4. Hydrogen Something I knew little about - so I wanted to listen to this talk. Used more and more for buses - which is working well. There was great enthusiasm for its future uses for homes, communities and even rail transport - but it's going to be some time before we see it more widely used.

5. Where to start working with better materials? Use databases that already collated to help us. The Healthy Materials Lab at Parsons School of Design has this one low embodied carbon materials - both for building + fit-out.

The next Footprint+ event will be held 6-8 June '23.