Dutch Design Week 2022
Posted on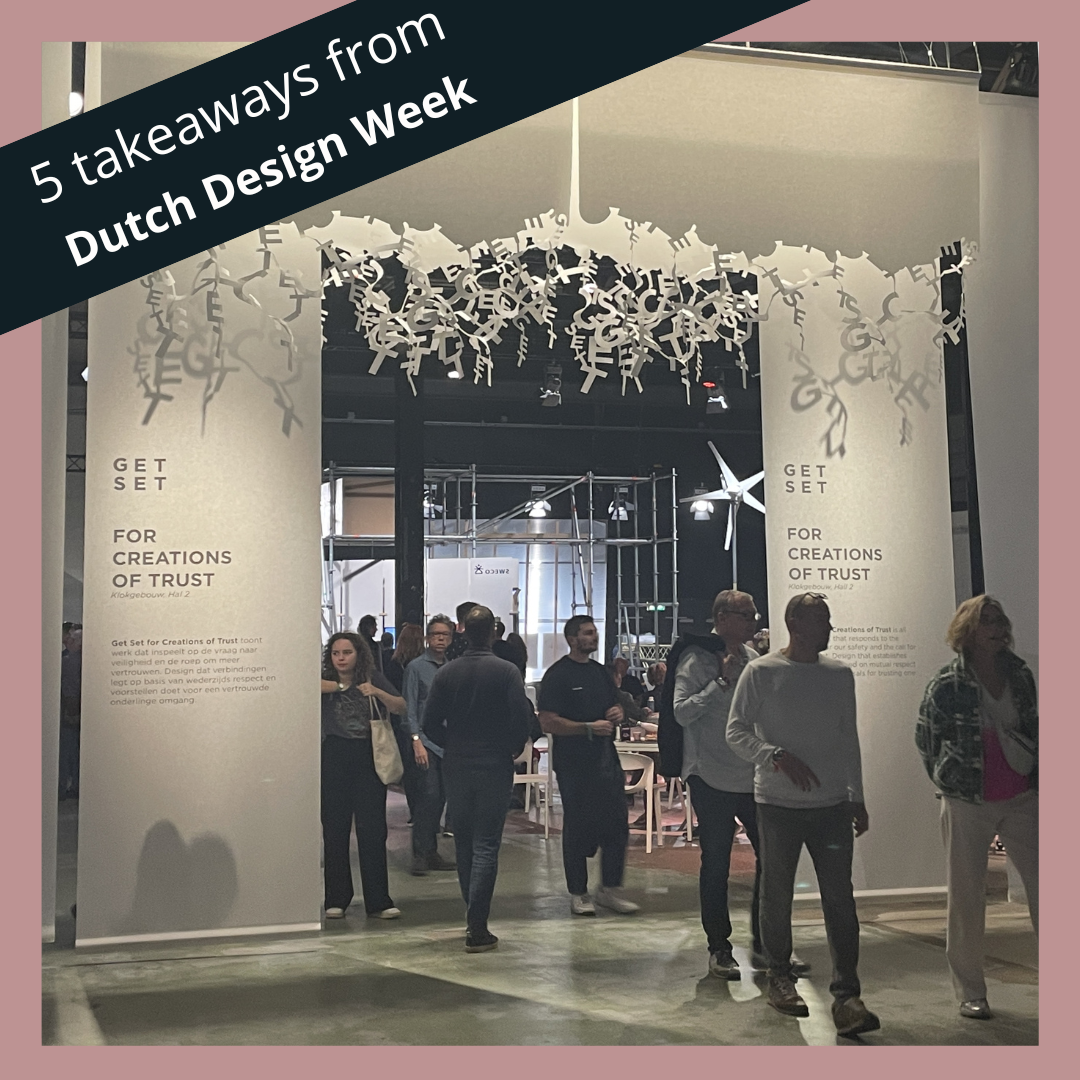 I've just been to the super inspiring Dutch Design Week in Eindhoven, The Netherlands. I last went in 2014 and it's just as brilliant. The mission of this yearly gathering of minds is to shape a better future, with urgency. There is so much clever innovation was on display. It's such an innovative and unique show, spanning all disciplines. Whilst feeling futuristic, this problem solving is very needed now! If you get chance to go I really recommend it. It's huge and you could easily visit things for each of the 9 days - or like me, pack what you can into two or three! Read more here.


Five takeaways from Dutch Design Week...
Some frustration! Why don't more design shows have a mission like this? Also much of this innovation was from small studios and individual designers. Come on industry!!
Lots of bio-based products - especially to replace plastic including VerenaBrom's sheet material using industrial juice press residues, Caleyda a plastic substitute made from bacteria and Chemarts bio bubble wrap made from cellulose
Lots of clever demolition waste products @stonecycling
Sea silt sludge clay, requiring lower firing temperature and a provides a range of colours by @humade.nl
An air pollution busting car roof attachment by Reverso and the Lightyear 0 -the world's first production-ready solar car. There's a solar powered camper van too.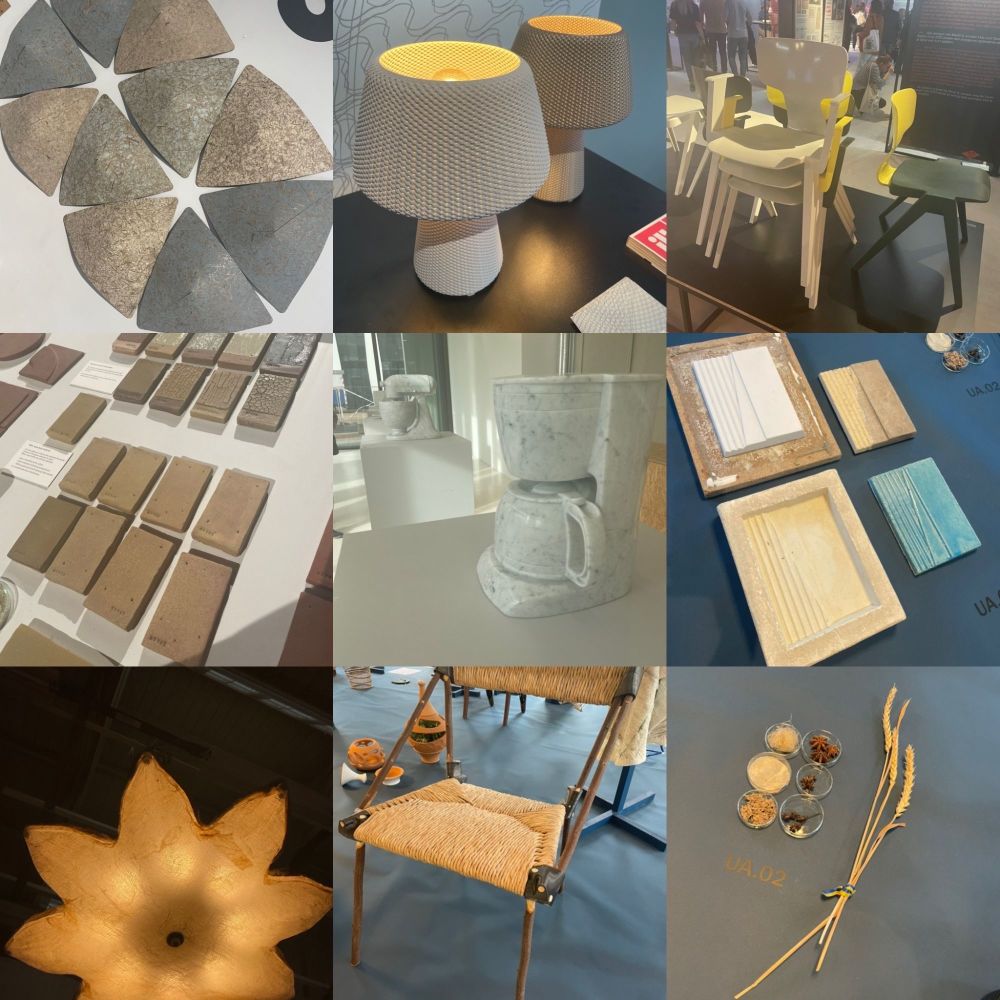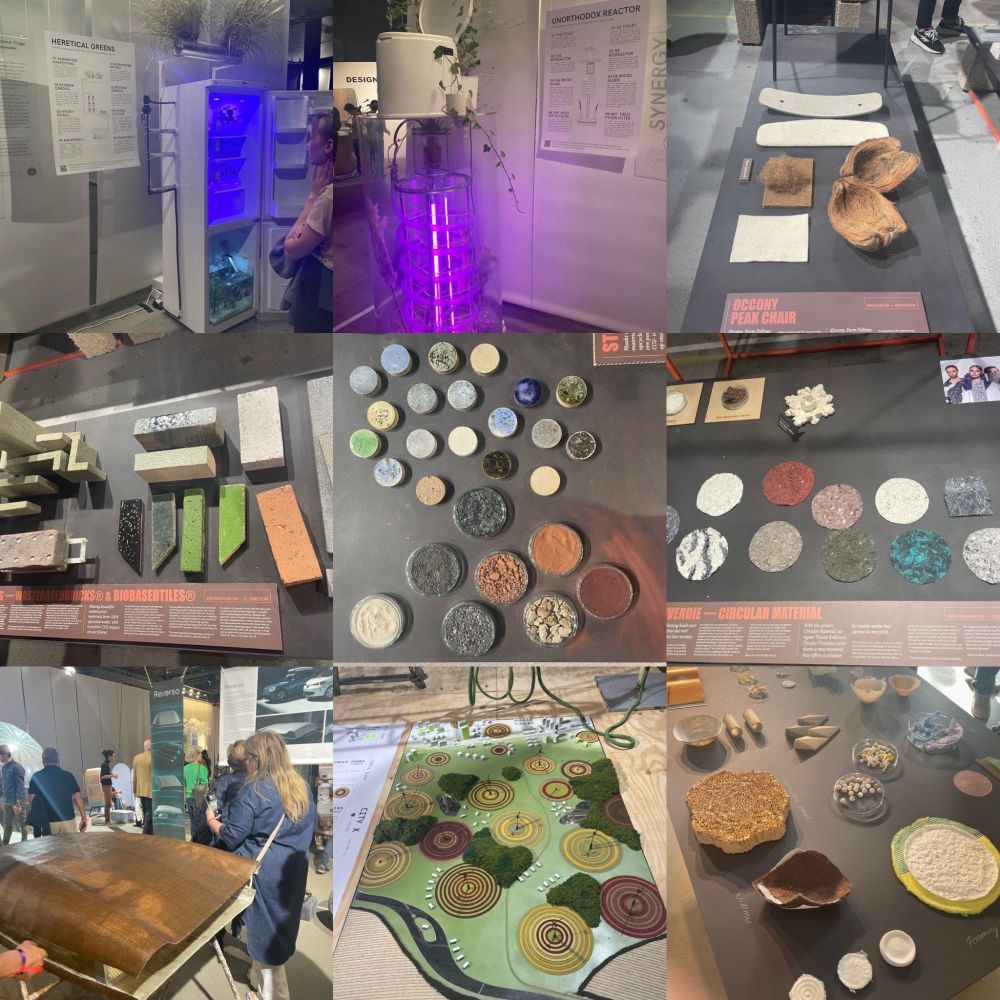 If you'd like help with an interior design specification that is compassionate and low impact - then book a free Discovery Call here.