Project steps: ALL:
Briefing and site visit
Interior design concept
Design development and sourcing
Detail drawings and specification
Trade liaison
Purchasing
Designer on site
Installation
Client binder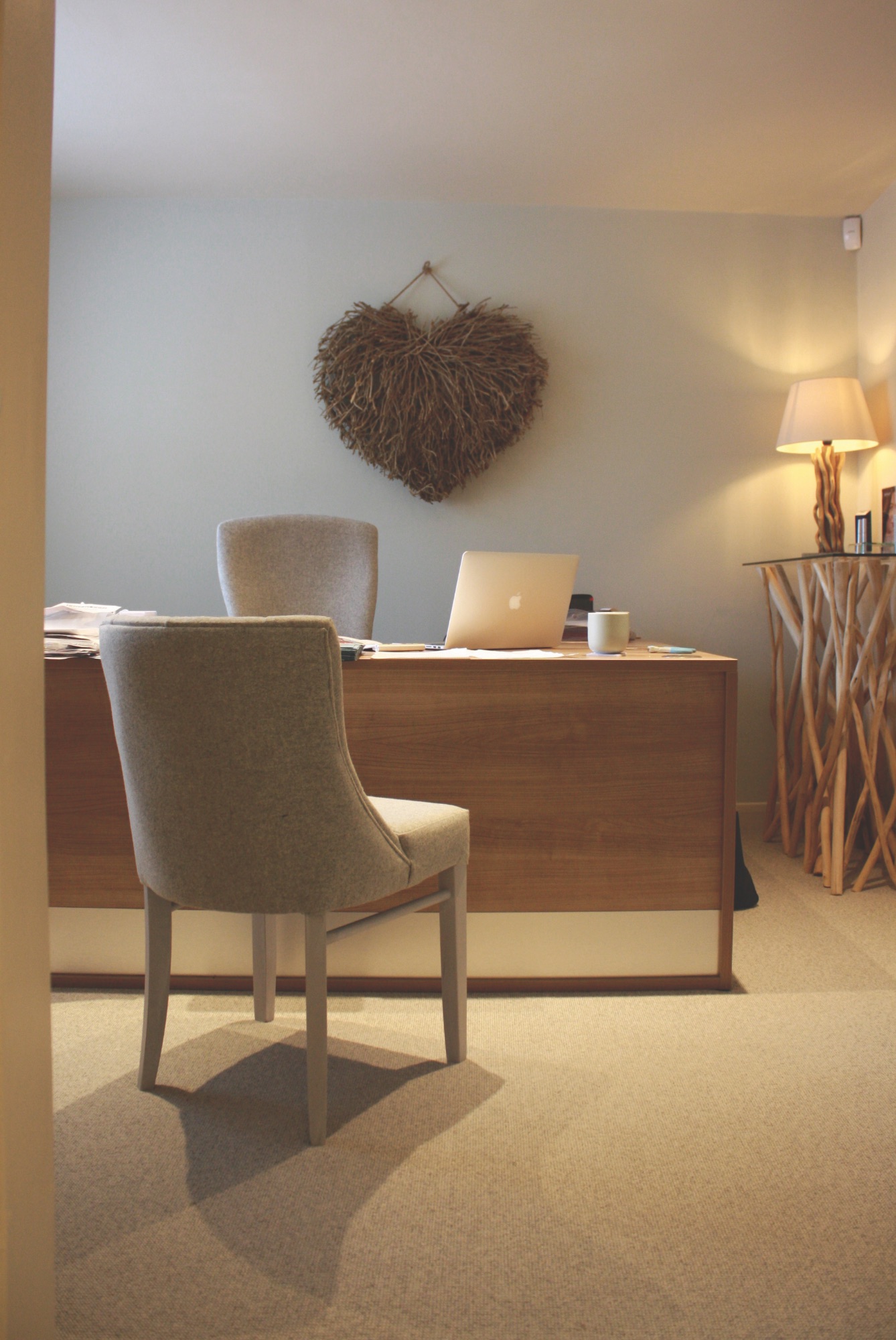 An enquiry for a clinic in Swindon's Old Town came from a client who used to live in Brighton and had heard about the award winning TwentyOneDental project I'd recently completed.
Dr Alison Brooks had an established business and had been leasing a space from the local hospital for some years. She liked the work I'd done on previous not-too-dentisty looking dental practices and wanted the same theory applying to her new clinic venture.
Swindon's Old Town Conservation Area has lots of passing footfall building provided just the right amount of space to grow into over time and also provided room for training workshops which my client was already active in providing. Being so old, the arrangement of rooms was usual and the building's interior was quite irregular and sadly lacking in original details. The updates needed to be dealt with carefully, sensitively and in keeping with it's age. My client had a relatively short lease so there was a clear budget ceiling for the cost of the project.
When I received the initial enquiry, I was concerned about the distance, but this combination of client and contractor worked so well that it wasn't a problem at all. I produced a full drawing pack for all trades involved and it was handed over to the contractor to implement. Alison was quite 'hands off' as very busy in practice and happy to leave me to make most decisions – whilst keeping her updated on what was happening. Lots of queries were easily tackled over the phone with the main contractor. I visited site a few times during the project and at the end I oversaw the deliveries and installations and did the finishing touches.
The exterior was renovated as well. I worked with the client's existing graphic designer to apply the branding to signage and have that made and installed.