It's been a great pleasure to help Splash Orthodontics with their Refresh of their exisintg practice over the past few months.
It was important to keep the practice running while we did these updates so they have been happening gradually in stages. New branding and colours applied to the interior to tie in with their marketing and the spaces have been streamlined and decluttered. Working with Brightside Marketing and Huskii Studio.


Professional photos to follow.
Project steps:
Briefing and site visit
Interior design concept
Design development and sourcing
Detail drawings and specification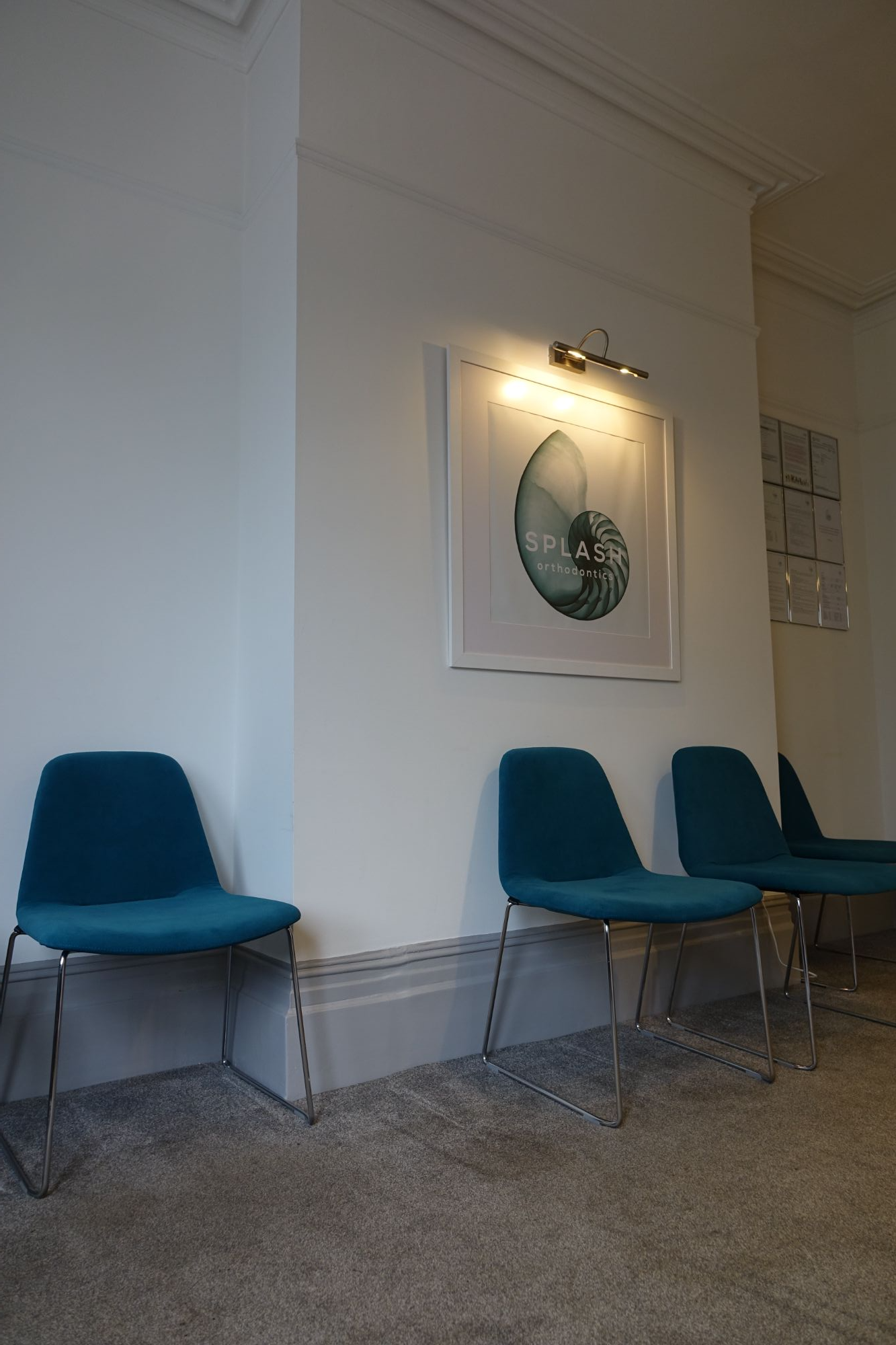 The following elements were incorporated into the design:
Coral seating fabric. Woven using SEAQUAL yarn, for every 2kgs (4 metres) of Oceanic fabric sold, 1kg of waste is removed from the ocean. Each metre of Oceanic contains the equivalent of 26 plastic bottles.
Teal seating fabric. Oeko Tex (safe and PFC free . PFC - used in stain repellent finishes. Decreased sperm quality, low birth weight, kidney disease, thyroid disease and high cholesterol. Oeko Tex Standard 100 - tested for harmful materials
Reupholstered existing seating. Shapes and condition were fine - the colours just needed changing
Refinished existing reception desk. Rather than scrapping and landfilling the perfectly usable desk - we are having it wrapped so it fits with the new branding and it will have very many more years of useful life at the practice.
Repair existing reception storage. The existing bespoke made built in storage was perfect for the client's needs. It just had an area of damage at eye level that was difficult to ignore. So we used a local finish repair company to repair it and now I can't even find the area to photograph to show you!
Non-animal tested paint
FSC and PEFC sustainable timber picture frames
FSC printing
Reused flooring
Reused lighting
Using local small businesses
Minimal waste from project. Very little is being removed from the building except the entrance matting and TV which is being repurposed elsewhere
Bespoke showcase 100% recycled acrylic. Greencast clear cast acrylic holds all the important features of our regular material but with the addition that it is made from 100% recycled materials. It is also free from volatile organic compounds and hydrofluorocarbon making it a useful material to use, as well as environmentally friendly.