Project steps:
Briefing and site visit
Interior design concept
Design development and sourcing
Detail drawings and specification
External signage design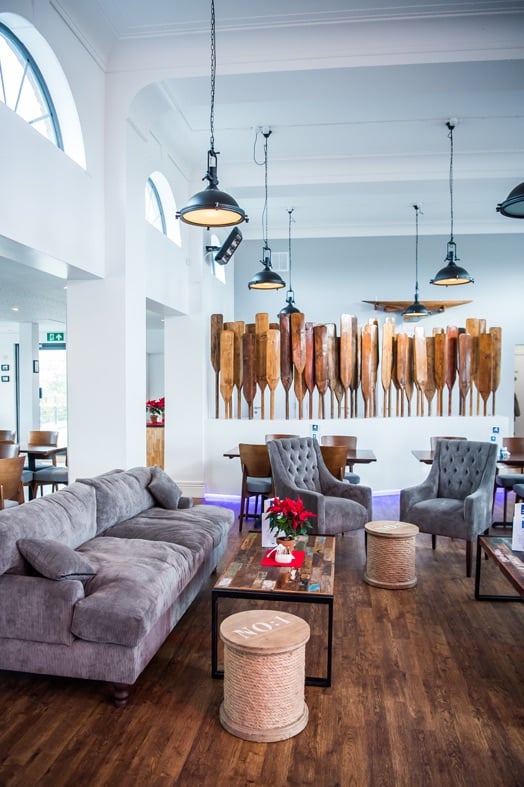 Client Salim Rajwani took on the lease for the renovated lakeside cafe at Princes Park, Eastbourne. He and project manager/ marketeer Helen Mimouni were faced with a white empty shell of a building so asked me along to help to turn it into the cafe/restaurant. We worked on the concept together, quickly, to meet their Bank Holiday deadline using a combination of my trusted suppliers and working with local exhibition design company Flex Design and Build.
I created zones for service, lounging and dining using adaptable furniture that can be laid out differently for events such as weddings. Flooring and furnishing was used to warm up the space using good, hardwearing specifications. Problem areas such as the view straight into the toilets from the main floor was worked around creatively using a curved screen made of oars, cleverly made by Flex Design and Build. The beautiful view to the lake and South Downs in the distance was optimised by keeping furniture at dining level.
The client was game for some bold ideas. It was an enjoyable project to work. The drawing pack was produced and the managed the implementation themselves, with me on-call to help when needed. I'm really happy with the end result including the bold signage to the front.