Materialise Interiors is now a PETA UK Business Friend
Posted on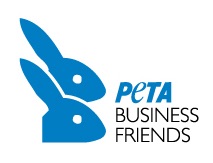 I'm really proud to now be a PETA Business Friend.
This charity (People for the Ethical Treatment of Animals) does a huge amount to investigate and educate on unethical industry practices involving the treatment of animals. They have been a big supporter to the @VeganDesign.org veganinteriordesign course I took last year. I'm now on the Council and am Ambassador for the course.

So supporting their important charity is my small way to thank them.